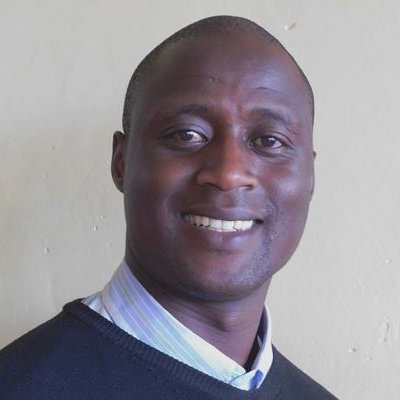 A Kenyan teacher, Mr Peter Tabichi, has made it to the final top ten teachers' list who will be competing for Dubai's $1 Million US dollars (about 100 million Kenya Shillings) Global Teacher prize. The annual award by the Varkey Foundation recognizes and honours teachers, word wide, who have made tremendous contributions to their communities. This is what Mr Peter had to say, concerning his latest achievement, He could not hide his joy; " Tears of joy! Can't stop it. Among the TOP 10 GTP (Global Teacher Prize) finalists? Unbelievable! Hard work pays off. Kenya, Africa (and) the Whole World, TEACHERS MATTER! They are real SUPERSTARS that the world needs to recognize. Special thanks to the Varkey Foundation. Thanks so much!"
This year's finalists are from Kenya, India, Australia, the United States of America, Japan, Brazil, the United United Kingdom, Argentina, Netherlands, Georgia and India. The overall winner will be announced during an auspicious ceremony to be held on 24th March, 2019 in Dubai.
In December, 2018, Mr. Peter Tabichi and Mr. Maina Gioko were selected among the 50 finalists of the prestigious award. Mr. Peter Tabichi plies his trade at Keriko Secondary School, Nakuru, Kenya. Keriko Mixed Day Secondary School is situated in Pwani Village, Nakuru County.
Peter's effect on the school has been twofold. First, since the school has students who come from a number of different religions, Peter had to find a way of uniting them in order to overcome their religious differences. So he designed a common programme for conducting prayers and worship during assembly days, with students from different religious groups having equal time to run the programme. Second, Peter introduced a Talent Nurturing Club and expanded the existing school Science Club. 60% of the students' projects subsequently qualified for the Kenya Science and Engineering Fair (KSEF) 2018 – where the school emerged the best in the public schools category – and the Mathematical Science team has qualified to participate at the INTEL International Science and Engineering Fair 2019 in Arizona. Peter has also pioneered ways to increase the availability of teaching, such as recording videos of lessons for digital reproduction.
If awarded the Global Teacher Prize, Peter would use the money to promote and expand the Talent Nurturing Club, the Science Club and Inter-School Science Project Competitions. He would also invest in a school computer lab with better Internet connectivity. In the community, he plans to start an agricultural project that focuses on promotion of kitchen gardens and production of drought tolerant crops; he will also identify a few bright and needy students within the community to ensure that they get the support they need to pursue quality further education.
The Global Teacher Prize serves to underline the importance of educators and the fact that, throughout the world, their efforts deserve to be recognized and celebrated. It seeks to acknowledge the impacts of the very best teachers – not only on their students but on the communities around them.
Here are the top 10 finalists, courtesy of the Varkey foundation: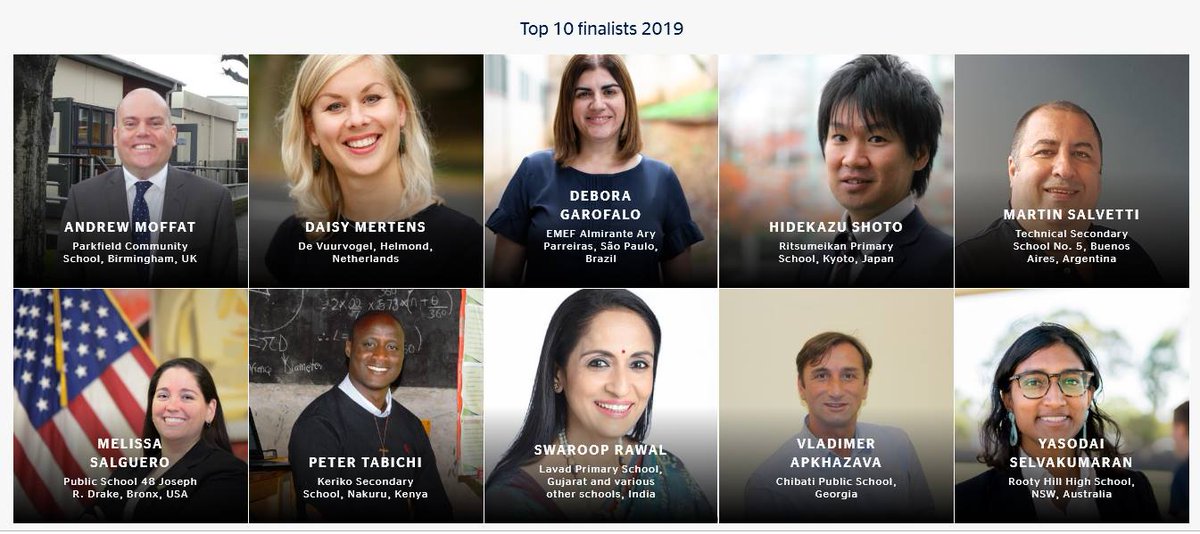 RELATED CONTENT: