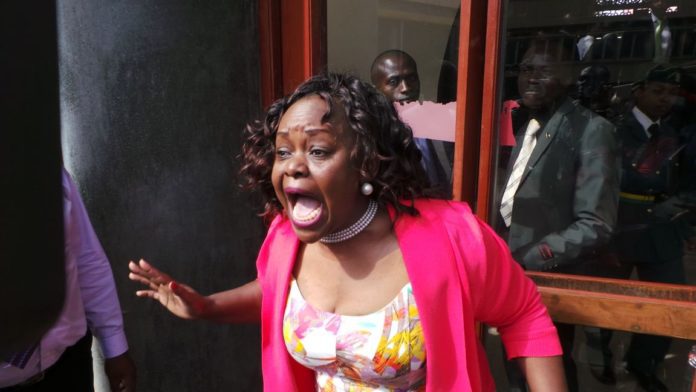 Suba North MP Millie Odhiambo has urged the family of the class Six pupil who committed suicide after being humiliated by her teacher for soiling her clothes to sue the Ministry of Education for the loss of their child.
She blamed the death of the girl on failure by the Teachers Service Commission, TSC, to train its teachers and providing sanitary towels that have already been budgeted for. She said disciplinary action should be taken against the teacher, though.
"Sanitary towels have been provided for in the budget. These are things you cannot delay in the ministry because, unlike infrastructure, menses cannot wait," she said.
The 14 year old class six pupil identified as Jacqueline Chepng'eno is said to have hung herself, last week, using a leso after a teacher humiliated her before the entire class for soiling her uniform. The girl, a pupil at Kabyangek Primary School in Konoin, Bomet County, decided to tragically end her life after a female teacher ridiculed her for soiling her clothes with menses blood.
Her mother, Beatrice Koech, said Chepng'eno was made to stand outside the class and the teacher later told her to go home and clean up the 'mess'.
It is said the girl then went to a nearby river; never to come back! She was later found hanging from a tree near their house.
In June this year, President Uhuru Kenyatta signed into law the Basic Education Amendment Act which provides free and quality sanitary towels to girls who have reached puberty as a means of curbing absenteeism and giving girls a level playing field with their male counterparts.
Last year, the government distributed free sanitary pads to over the 4.2 million girls in its public schools. The initiative was aimed at boosting girls' access to education. The Government distributed close to 140 million sanitary pads to the learners.
In Kenya, one million girls miss school because they lack access to menstrual hygiene supplies. This is according to a research by ZanaAfrica; a Kenyan NGO.