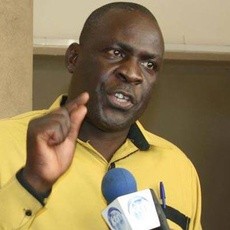 The Kenya Union of Post Primary Education Teachers (KUPPET) has sharply criticized the current admissions for form ones. According to KUPPET, the government should ensure there are enough structures in secondary schools to accommodate the large number of admitted form ones. Speaking to journalists, KUPPET National chair (Hon Amboko Milemba) said the available infrastructure in Secondary schools can not accommodate the inflated numbers; noting some schools have admitted more students than they can accommodate.
"We have noted that our schools have admitted more students exceeding the available infrastructure. So, as we speak now, those schools that usually admit about 100 students have admitted over 300 students. And now, the schools are full but they lack classrooms, sanitary facilities and dormitories (for boarding schools)," Milemba said.
The KUPPET chair has asked the Education Ministry to move with speed and provide finances to schools to put up new structures that will accommodate the upsurge from the 2019 form ones.
"The Ministry of Education has funds for infrastructure that were passed in the budget. Each school needs at least two new classrooms to accommodate the newly admitted form one students. We are asking the Education Cabinet Secretary, Amina Mohammed, to immediately release the funds to schools to construct more facilities," added Milemba.
The 2019 form ones started reporting to schools on Monday, 7th January 2019, an exercise that has been extended by one week to Friday next week, 18th January 2019.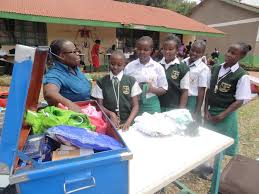 TSC ASKED TO EMPLOY MORE TEACHERS
Milemba has at the same time told the Teachers Service Commission, TSC, to employ 20,000 new teachers to cater for the large number of students. Milemba says the National Assembly ratified a budget that would be used by the Commission to employ 20,000 new teachers. "Parliament gave money for employment of about 20,000 new teachers. These teachers should be employed particularly in secondary schools to accommodate the large numbers of form ones from the hundred percent transition (process)," Milemba notes.
Milemba who is also the Member of Parliament for Emuhaya says TSC is dragging its feet in employing new tutors. Milemba castigates the Commission for not advertising the new posts; that only fills vacancies left by teachers who exit service. "The Commission is only advertises vacancies for teachers who exit service. But, they have never advertised the 20,000 new vacancies. We are asking the Teachers Service Commission to advertise these positions before the end of this (coming) week to enable smooth implementation of the hundred percent transition," added Milemba.
Schools are grappling with high numbers of students with a lean teaching staff to handle them, a scenario that has reduced service delivery and efficiency. It remains to be seen as to whether TSC will employ the 20,000 new teachers as demanded by KUPPET to ease the workload on the available tutors.
Related Content: