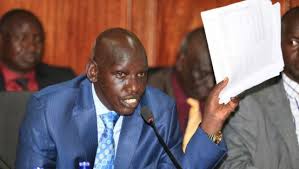 Basic Education Principal Secretary, Dr Belio Kipsang, has today extended the deadline for 2019 reporting deadline by one week. The admission exercise whose deadline had been set for today, Friday 11th January 2019, has now been extended to allow all form ones to report to school. "Therefore, to ensure 100% transition is attained, and the need to give every child an opportunity, the Ministry of Education has extended the reporting date to Friday, 18th January, 2019," says Dr Kipsang in a circular dated 11th January, 2019.
By close of today's deadline some students had not reported to schools prompting the extension. The form ones have been reporting to schools effective Monday, 7th January 2019. According to Dr Kipsang, the admission process via the National Education Management Information System, NEMIS, has been smooth and the extension has been warranted in response to requests by schools' principals.
"Form one admission process through NEMIS has progressed smoothly since Monday 7th January, 2019. However, the leadership of school principals and parents have made requests for extension of reporting date to enable admissions of all learners," Says Kipsang in the circular sent to all Regional Coordinators, County Directors and sub- county Directors of Education.
A spot check on the NEMIS, though, shows that the site is unavailable presumably due to excessive traffic. This is despite the Dr Kipsang's assertion that the site is functioning optimally.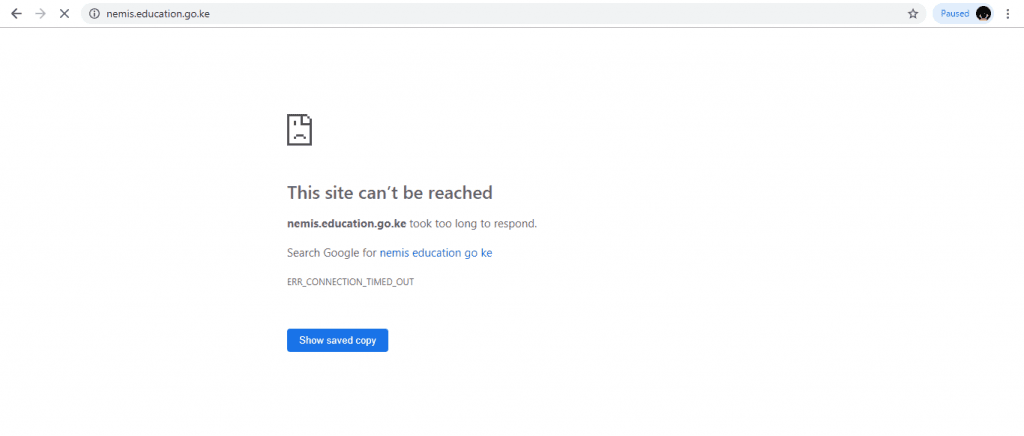 Dr Kipsang has at the same time urged all schools, both public and private, to upload all admitted students into the NEMIS immediately to allow the Ministry to track the number of students being admitted.
The Principal secretary directs the Ministry's Field officers to offer support to Sub- county and Private schools to capture admission in the NEMIS. These two categories have had massive challenges in entering the learners' details into NEMIS; considering that their form ones' selections were done manually.