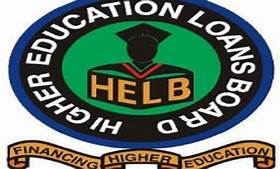 The Higher Education Loans Board, HELB, has come out to urge youths in Technical and Vocational Institutes to apply for TVET loans before the deadline day. HELB notes that only a handful of the students have tendered in their applications. See the presser from HELB dated 22nd July, 2019;
'The Government has prioritized TVET as an enabler of the BIG4 Agenda. The sector plays a significant role in providing technical skills for the implementation of projects in manufacturing
food security, infrastructure and technological advancements in other crucial sectors as envisaged in the Kenya Vision 2030 and the interlinked BIG 4 Agenda.
To make TVET education attractive and affordable, the Government has committed to provide TVET trainees with loans from Higher Education Loans Board to a maximum of Kshs. 40,000 (Tuition being 26,420 and stipend being Kshs. 13,580) per annum to further supplement their cost of training.
To access the loans and bursaries, applicants are required to apply online from our website www.helb.co.ke.
The purpose of this letter is therefore to request you (Deans and Registrars, TVCs TTIs and National Polytechnics) to mobilize current and potential students to apply for TVET loans.
The site will remain open until 31 October 2019 to ensure nobody is left behind. We further wish to inform you that as at today, out of a targeted 124,000 applications only 14,979 continuing students and 11,279 first time students have applied and printed the forms.
This is not encouraging, and we are appealing for your support in ensuring that all needy students are covered including follow-up of those who may have dropped out.
The Board will support them with both tuition and upkeep if they apply, and they pass the minimum means testing threshold.
Finally, we also request for your feedback on how we can achieve better coverage of your students and keep us updated all the time.
We look forward to working with you to empower the youth to take advantage of the many opportunities in their communities.
Yours faithfully,
KINGORI NDEGWA
FOR: CHIEF EXECUTIVE OFFICER
Also read;
Helb loans How to apply for the first time Helb loan; Step by step guide on requirements and filling the sections of the form