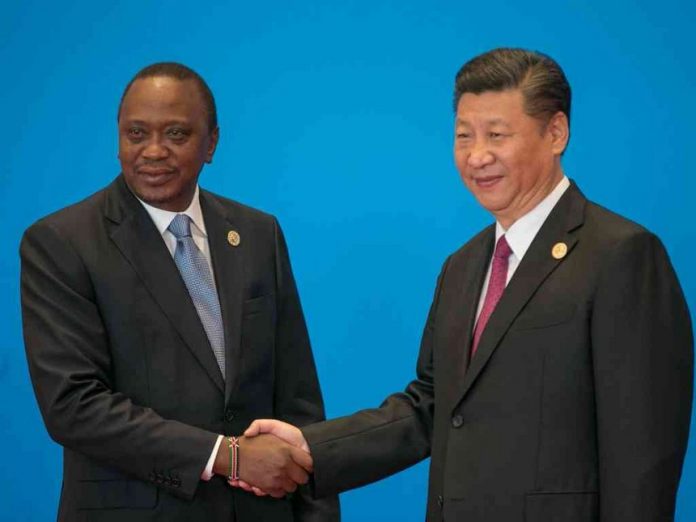 Kenyans are on high alert after it was reported that China was in talks with a  Chinese company to takeover Zambia's power utility Corporation- ZESCO. Africa Confidential has warned that Zambia risks losing its sovereignty to China as that country will seize national assets once government defaults on loans.
In a report titled 'Bonds, bills and ever bigger debts' published on September 3, Africa Confidential observed that ZNBC was already being run by the Chinese and disclosed that Zesco was also already in talks about a takeover by a Chinese company.
"A major worry of the IMF and US is that China's BRI strategy is first to encourage indebtedness, and then to take over strategic national assets when debtors default on repayments. The state electricity company Zesco is already in talks about a takeover by a Chinese company, AC has learned. The state-owned TV and radio news channel ZNBC is already Chinese-owned. The long-term outcome could be effective Chinese ownership of the commanding heights of the economy and potentially the biggest loss of national sovereignty since independence," the report read.
Africa Confidential noted that Zambians would be alarmed to learn the real Chinese debt figures.
"Zambia is a good example of what the International Monetary Fund and the United States Senate are calling a crisis of accelerating developing-country indebtedness to China.
On 3 August, a bipartisan letter by prominent US Senators to US Treasury Secretary Steve Mnuchin urged the US not to allow the IMF to bail out countries which had got themselves into financial difficulties thanks to over-exposure to Chinese debt, especially for 'overpriced' infrastructure projects.
The démarche builds on the concern expressed by IMF Managing Director Christine Lagarde in a major speech in April and pundits in Lusaka say the description fits Zambia like a glove," the report read.
"The Senators' letter names 'predatory Chinese infrastructure financing' as part of 'debt-trap diplomacy' which is integral to the Belt Road Initiative (BRI).
The letter continues that Twenty three of the 68 developing countries are in debt distress or strong risk thereof because of the BRI.
Although Zambia is classified as at high risk of debt distress it is not among the 23 named, but Africa Confidential's sources say this is only because much of its debt to China has not been fully accounted for, an exercise the Lusaka exchequer is not anxious to complete for fear of the alarm the figures would cause."
Africa Confidential noted that although Finance Minister Margaret Mwanakatwe announced that all Chinese projects below 80 per cent completion would be halted, President Edgar Lungu told Chinese nationals that all projects would go ahead as planned.
Kenyans will be following these developments, keenly, after president Uhuru Kenyatta secured a $60 billion loan from China's kitty for development in Africa. Kenyans who have been urging president Uhuru to sign the Finance Bill 2018 amendment, that will halt the introduction of 16 per cent fuel levy, descended on him for celebrating more loans to African nations when his country is crippling in debt. Some advised that he approaches his deputy William Ruto for loans. On Monday, DP Ruto carried Sh10 million in a bag pack for a goat auction in Kajiado County.