Kenya's National assembly Speaker, Justin Muturi, has turned down a request by 10 MPs to fly out to Tokyo, Japan, for the FIVB Volleyball Women's World Championship. The Legislators were hoping to fly out of the country to witness the FIVB Women's World championship in Japan. This decision may be informed by the economic crunch facing the Kenyan government that is struggling to meet its ballooning wage bill and loans.
This latest development comes after members of the public roasted the over 20 Senators and Members of Parliament who flew out of the country to enjoy the just concluded World cup in Russia, 2018. The law makers who included 6 Senators and 14 MPs spent millions of taxpayers' money just to have good time at the world cup, a move that angered most Kenyans. The same Law makers were recently conspicuously absent at Kasarani when the National Men's soccer team, the Harambee Stars beat Ghana's Black Stars, 1-0, in an AFCON qualifier match.
The FIVB Volleyball Women's World Championship commences on Saturday, 29 September 2018, in Japan. Kenya's Malkia strikers are pooled in group D and shall play their first match on 29th September against Kazakhstan at 13.20 pm, local time.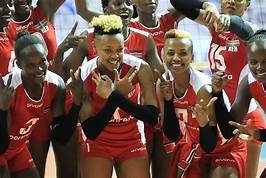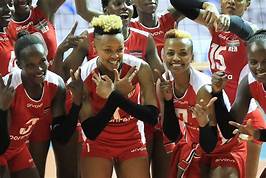 Hon. Muturi did not give the names of the 10 Legislators in the list.
You may also like:
http://newsblaze.co.ke/malkia-strikers-kenya-volleyball-women-squad-for-the-japan-volleyball-world-championships-named-2018/
Malkia Strikers, Kenya Volleyball women, Squad for the Japan Volleyball World Championships Named-2018