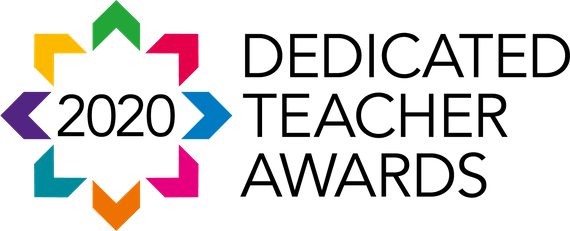 Teachers play a vital role in the lives of their students and often make a difference without even knowing it. The Dedicated Teacher Awards are a global competition in which you can nominate a current primary or secondary teacher for something wonderful they've done. Tell the world a story about why your teacher is so dedicated today!
Six finalists will appear on a thank you page at the front of our new textbooks from May 2020. They will also win an invitation to our exclusive community — the Cambridge Panel — and free Cambridge University Press resources for their whole class.
Decided by a public vote, one lucky winner will be named 'world's most dedicated teacher' for 2020! They'll also join as special guests in Cambridge at their annual conference.
Nominations close on 29 November 2019.
Also read:
What is at stake for the Lucky Winners
Six lucky finalists will be announced on 20 January, 2020. Just like last year's amazing finalists (above), they will receive:
Their name, school, country and image at the front of our new textbooks
Free Cambridge University Press books/digital textbooks of their choice
Certificate
Worldwide promotion
When the finalists go to a public vote between 20-26 January 2020, you will decide who wins the title of World's Most Dedicated Teacher 2020.
Also read:
About the competition
The Dedicated Teacher Awards are a global competition run by the international education publisher, Cambridge University Press.
Cambridge University Press is part of the University of Cambridge. It furthers the University's mission by disseminating knowledge in the pursuit of education, learning and research at the highest international levels of excellence.
Click on this link to enter your nomination: https://dedicatedteacher.cambridge.org/nominate/
Read also: