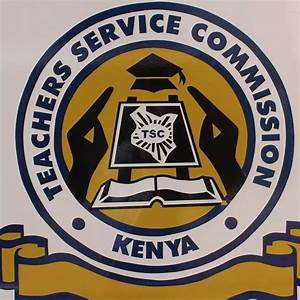 The Teachers Service Commission, TSC, has released a circular on the payment rates for Curriculum support officers, teachers and other officials attending Competency Based Curriculum, CBC, training. The circular details amounts of travel allowance, remuneration and meals entitled to Curriculum Support Officers (CSO), teachers and Headteachers attending the training. Here is the breakdown;
CSO AND CBC CHAMPIONS TRAINING

1). Every participant will be reimbursed travel expenses to and fro as per prevailing fares up to a maximum of Kshs.1000 (For CSO) and 800 (for the Champions)
2). Training institution to provide venue and meals (2 teas and lunch) at Kshs.400 per day for 3 days and stationery at Kshs.100 per participant.
3). Every participant shall be paid Kshs. 3,000 daily subsistence allowance to cater for accommodation for 4 days.
TEACHERS AND HEADTEACHERS ZONAL TRAINING
1). Every teacher shall be reimbursed Kshs.300 per day to cater for travel expenses.
2). Every CSO and CBC champion shall be paid Kshs.1000 as facilitation allowance per day for 5 days.
3). Every participant shall be paid Kshs.1000 per day for 5 days to cater for their accommodation.
4). Common lunch shall be provided at Kshs.400 per day per participant and facilitators for 5 days.
5). Kshs.100 per participant has been provided for stationery.
6). Fuel of Kshs.5000 per vehicle for maximum of 2 vehicles per county and 3 vehicles for counties hosting the Regional Director.
7). Lunch allowance up to a maximum of Kshs.1500 per day shall be paid for 5 days to the Regional Directors, County directors, Deputy County Directors, 2 drivers and the County Accounts. This shall be paid as per the prevailing rates per job groups.
WITHDRAWALS

1). All payments shall be processed through bank and not cash. There shall be no cash withdrawals to pay participants and venues.
2). The funds may be disbursed through bulk M-pesa services offered by the bank.
3). The County Account shall prepare payment schedules in the format prescribed by their respective banks.
4). All payment schedules must be approved by County Director before dispatch to the bank
5). The Accountant shall retain a copy of schedule acknowledged by the bank.
Also read;