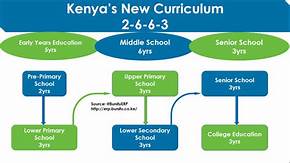 The Teachers Service Commission, TSC, has planned the training of teachers in Competency Based Curriculum during the August holiday, 2019.
Here are the Proposed dates for the training:
1). Training of Trainers of Trainers (TOTS): 13th to 15th August 2019 at County level
2). Teacher Training in each Zone: 19th to 23rd August 2019 at Zones
The National Master Trainers will train the Curriculum Support Officers (CSOs) and CBC Champions at the County Level and thereafter offer professional support to the CSOs and CBC champions in the Zonal teacher training.
The Head teachers will be required to attend the training for one day on the first day of Zonal teacher training (19th August, 2019) while the teachers will be trained for 5 days.
The target group for the training are the Head teachers, one Teacher from grade 1 to 3 and two teachers from grade four. Teachers to undergo training are those who were not trained in April 2019.
TSC has also released the list of CBC Champions per County in the excel document; All the Counties are included.
The Commission asks the respective County Directors to invite the CSOs and CBC Champions for TOT training, Invite 3 Teachers per school (one teacher from grade 1 to 3) and two teachers from grade 4 plus the head teacher and Private schools teachers should also be included.
Also read;