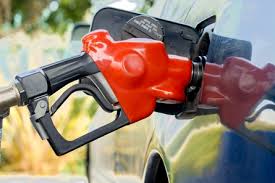 The Energy and Petroleum Regulatory Authority (EPRA) has increased price of all fuel products in its latest review. This means that motorists will dig deeper into their pockets to meet the new fuel costs. But, the largest loser is the common commuter who will bear the full brunt of the fuel prices' increase as fare costs may shoot up.
In Nairobi, super petrol will be retailing at KSh 5 more while diesel and Kerosene increase by KSh 2.24 and KSh 2.40 per litre respectively.
In the Capital City, Nairobi, a litre of petrol goes up from KShs 106.60 (in April) to Sh 112.03 in May, 2019. While, a litre of Diesel will trade at Kshs 104.37; up from the Kshs 102.13 in April. Kerosene users haven't been spared either as a litre will now go at Kshs 104.62 as opposed to the Kshs 102.22 in April.
In Mombasa the new pump prices will be Kshs 109.38, 101.75 and 101.99 for Super Petrol, Diesel and Kerosene respectively. The new prices will be in force for a period of one month; from 15th May, 2019 to 14th June, 2019. See the new fuel prices across major cities and towns, in Kenya;