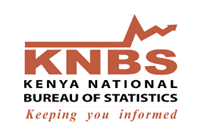 The Kenya National Bureau of Statistics, KNBS, has done the shortlisting of ICT Supervisors in Nyamira County.
The shortlisted ICT Supervisors should please note the following;
1). Interviews will be conducted on 5th July, 2019 at 10.00am.
2). Carry your original Certificates, Testimonials, National ID, a cardboard and pens.
3). Candidates must be seated by 10.00am.
Here is the full list of the Shortlisted ICT Supervisors:
CATHERINE ABUGA
GEOFFREY OYUGI
BRENDA KERUBO NYABUTI
INYAMBEKI SHEILLA
KODECK AUKA
STEPHEN A ONYANCHA
ISAAC NYACHIENGA
INDRA GESARE OCHARO
JACLINE MORAA ASUTA
DOUGLAS O. ONKEO
JARED KEANCHE
PATRICK GODWIN
DENNIS BOERA ONCHWARI
DEBORAH MOSOMI OKINYI
ONDUSO ELKANAH
MARGRET KERUBO OMANGA
MOSES MONG'ARE MASAKI
EVANS A MAKORI
JACKLINE K. GECHIKO
MONGARE M. BENARD
SAMUEL M. MOMANYI
HELYMER MAMBOREO
OMOTI KERONGO WYCLIFF
ONDIEKI ANYONA GEORGE
NAOMI M. NYAEMA
LINDA K. GUTO
RIECH HOSEA NYAANGA
ELIMELDAH NYAATA
BOSIRE JOSHUA
BOSIREM LAWRENCE
PHILEMON SIRO
ROSE KERUBO NYASIANDO
FRANKLINE NYABUTO
SCHOLASTICA MECHA
DAVIS ONDIEKI
SOPHIA MORAA NYANGAU
LINUS NYAKEA ATUYA
CALVIN NYAMIAKA
GEORGE M NYANARO
SUSAN MARANI
GEOFFREY OBARE ONCHARI
ELIJAH MPONG'ARE ONYANCHA
JARED SAMUSI
BOAZ MICHA
SAMUEL MOTURI KABETE
BRIAN NYANUMBA
MASOGO EDWIN
HESBON MATUNDA ORINA
ISAIAH MONGARE
EDMOND MOTAROKI
WILSON O SAIS!
SAMSON ONGECHI OMACHE
ERICK O NYARIBARI
GETRUDE MORAA ONGERA
ASAHEL ROBERT
DOUGLAS A. MONGARE
NYASIMI MORRISON
FAITH KWAMBOKA MOMANYI
KENNEDY MATURWE ERICK
ERICK NYAKUNDI
DUKE KIMORI
BEATRICE MATENA
JUDITH MONGINA
KEVIN S KOMETA
INYABAYO P. MOSE
TITUS ORWENYO MOMANYI
NANCY BOSIBORI
ABIGAEL ORINA
EDWIN NYACHIKO
SAMUEL N. MARARO
MOBEGI JOB MOSES
JAMES MOMANYI NYAMONGO
ANNE NYANGENA
ISAAC N. NYABERI
KIBANGA CHARLES
GIDEON NYAKUNDI
GESEMBE SAMMY OGARO
NYABARO RICHARD
MERCILINE K ONGAKI
VINCENT. N. KAMANDA
MOGAMBI CLIFF KERAGIA
NYABERA B EDINAH
MOSES MOMANY
JANET M. MOKAYA
LEWIS ONGARO
NANCY GESARE ORINA
BENAMIN ORORI
FREDRICK ARASA
SAMWEL MOSIORI
REUBEN NGOGE
EDINAH BARONGO MORIASI
MACHANDA DENNIS
MOKUA MJARED
LENAH BARONGO
GILBERT M MARAGA
POLYCARP SIMBA
DENNIS MBOGA OMBONGI
ESTHER K. OSORO
ROSE K. OWGIRI
AMOS MOCHIEMO ONGONDI
ANN K. MOBEGI
JOB ONYARI OMWENGA
FELIX A ATANDI
ONCHWARI SHEM DOMINIC
OGESI OCHANDA VICTOR
JAMES ATINDA DAVID
JOB OBIERO MACHONI
MAKORI WYCLIFFE
JOVENAH MARANGA
HENRY BUNDI OBWOCHA
FINLAY M. OGETO
JUSTINE M KINANGA
DENIS OSORO ONGERI
MATAYO JARED OBWOGI
BRIAN NYANGOK!
CHRIS NYAMWEYA
RICHARD NYAKUNDI
FRED THOMAS
ORPHER BOCHERE
MOFFINE MOSE
DONALD OMISO
BRIAN BORORIO
KEFA OMARIBA
ONDIEKI KIYONDI CALVIN
REGINARD MICHIRA
GEKONGE FELIX
APPOLINALIS OGARO
ANDREW O NYATIENO
PHONEX B. OMBUI
OMANGI MOSOTI RONALD
BENARD MAGATI MAKORI
OMBATIN HELLEN
BENJAMIN MAGIYA
ABEDNEGO OSORO NYABICHA
KEVIN MOMANYI
ORWARU GODFREY OCHWOTO
ALEX OSORO MANANI
CHARLES MITAKI
EVANS MITAKI
ELIAKIM O OMOSA
Edwin Nyakoyo
TIMOTHY MOMANYI NG'ASORA
DENIS MARUBE
CHARLES NDEMO
ARIKAN REBECCA
JACKSON OGWAGWA
JACOB WATTUMAN
BRIAN GEKARA OGENDI
MONGARE ZEPHANIA
Also read;