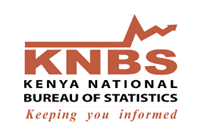 The Kenya National Bureau of Statistics, KNBS, has done the shortlisting of ICT Supervisors in Bungoma County.
The shortlisted ICT Supervisors should please note the following;
1). Interviews will be conducted on 5th July, 2019 at 10.00am at Bungoma Baptist Girls' High School Hall.
2). Carry your original Certificates, Testimonials, National ID, a cardboard and pens.
3). Candidates must be seated by 10.00am.
Below is the full list of shortlisted candidates:
DAVIS WAFULA WANYONYI
SIMWELO MUTEMBETE MARTIN
NELSON M. WANELOBA
GODFREY JUMA
WECHULI LINDA NEKESA
DICKSON SIMIYU MAKULIA
GRACE O MURUNGA
ANNE BOLIA NASOKHO
PHILLIP OKUMU
JANET N MAKOKHA
CETRIC W MULULU
JOHN SALIM SITATI
SUSAN MINAYO KWANZI
JOHNSTONE M SIMIYU
ANDREW MATALA
LILLIAN MAYAMA
MIKE WAFULA
PURITY NABALAYO
ROBERT W KILWAKE
CALEB WANJALA
MICHAEL WANJALA
WANYAMA BARNABAS
WACHINA JIMMY
BRIGID WAMALWA
COLLINS MAUMO
JOSEPH BARASA MACHUKA
ENOCK SIMIYU WANGILA
BENARD KISIANG'ANI
SAMMY KITUYI MATANDA
EDWIN WAFULA WANYONYI
ELIZABETH NEKESA MULONGO
ERIC JOSHUA WABOMBA
ELIZABETH NEKESA MULONGO
DOROTHY NASIMIYU SYALO
TIMOTHY MATHEW MABUKA
KEVIN ALUCHORA WANYONYI
OLIVER N MABONGA
MICHAEL SIMIYU SELUNANI
PHILIP MATETEI WALIAULA
ISAAC K JUMA
MICHAEL MARUMBU
COLLINS MAUMO
JOSEPH BARASA MACHUKA
ENOCK SIMIYU WANGILA
BENARD KISIANG'ANI
SAMMY KITUYI MATANDA
EDWIN WAFULA WANYONYI
OBADIA H MWASAME
LARRY JUMA IYAYA
GEOFREY L WANJALA
VICTOR KERRE
JAMES KIVWA
MICHAEL WANJALA
SONGWA STELLA
JOSEPH MARAMBA
MASINDE CHARLES WACHIYE
WAKULOBA HARRY KITUYI
OKUMU ELPHAS MASIKA
KUNDU STEPHEN NYONGESA
OSCAR WANYAMA
STEPHEN MANYONGE
SIMIYU WEKESA SAMUEL
WAKASALA WAFULA EMMANUEL
SAMMY LUKHALE
KIZITO ETYANG MCHELE
MAYENDE ALBERT
STANLEY OTIENO ACHOK
WANJALA A. SYLVIA
MUKACHI W. PASCAL
BENSON WABWILE
STEPHEN W WAFULA
ROBERT SIMIYU SABUNI
TOBIAS WAFULA WALIAMA
EVERLYNE WANYONYI
MUNGIO MIRRIAM
NABIRIKI NANGILA BENEDETTE
LYDIA N.A OTENGE
MAINA FITH NANYANGA
MARYPATRICEA MAKESI KADOGO
NICKSON MAKARI
WEKESA WANDABUSI
NYONGESA CHRISPINUS
ISAIAH WAINAINA
CHRISPINUS MUTONGOI WEPUKHULU
ISAAC WAMALWA JUMA
ALBANUS MASINDE
PHANICE NAFULA SITUMA
GODFREY NYONGESA
BONIFACE MATUI SANGULA
EDWIN K CHENGE
REAGAN KIBET NGEYWO
TONY CHEPKOROM JUMA
AUSTINE CHELOGOI KITEYWO
ELIUD MATUM NGETWO
SAMWEL WAFULA NYONGESA
LYNN CHEMTAI
SILAS KHAMALA WAFULA
CATHERINE MUTINDA
ALLAN KIPKANIA
KIPRUTO FOBIANAH KIMURIO
PURITY LUSIKE WAKHUYELE
NELLY CHEBET KURUSWO
GABRIE;L WESUSA
MANDILA S. EDWIN
GABRIE;L WESUSA
JUDY KAVANA MUNYOKI
EMMANUEL W MULATI
EMMANUEL M KIMEI
ADAMS W MULONGO
JOEL WANYOA KHAMALA
WAFULA B VICTOR
PHLEGON NEKESA NYONGESA
JOSEPH NGARE
TOMMYCARD MUSUNGU OMUSONGA
CHEPKATI N.TIMOTHY
JOY NALIAKA WAFULA
DAMARIS N SIMIYU
GLORIA N NALIANYA
ERICK WAFULA
FESTUS M MANDKAI
ABUBAKAR HUSEIN ABDALA
MARIA NAKHUMICHA WEKHOMBA
KISIELO M. DEAMER
ALEX WAFULA KHAEMBA
SAMWEL SIMIYU SICHANGI
JONAH MUKWANA WANYAMA
MACHAYO ARNOLD
DENIS N MUNIALO
FLORENCE N. KIMANI
DERRICK WANJALA NETONDO
STEPHEN WAFULA
BETTY WEKHOMBA
EDWIN C KILLONG
CHEBASA KIMTAI JEREMIAH
BONFACEW KIPSANG
SHEILA CHEPKWEMOI
SHARON CHEROK
BRIAN LEVI OKIMARU
LAURA N NASAMBU
EMMANUEL JIPCHO
PAUL KIPLAGAT
CHECHE HOPE
ENOCK KIPRUTO
ELIJAH CHANGEYWO KITELO
MABONGA HESBORNE
DENNIS KIBET KUTERE
DISMAS T KIPSANG
HARON K WEBURA
GAD NGWEYO
KIBET MASARANJA
NEMMY KWALIA CHEBET
LIMO TOWETT ELIA
MARK CHEPKIRIEN
EMMANUEL CHEPKETI
VALMA CHEPCHUMBA
CONSTANCE KIMULI J
ELIAS MWENESI
SALMIN ALI
JOSEPH WANGILA MAKOKHA
PURITY NTHAMBI MUSAU
MERCY NEKESA MARUMBU
OSORE TYSON
JACQUES PATRICKS KHISA
HUDSON AJILE OMUZI
MAUREEN MURAMBI
KELVIN WAFULA MANYONGE
EUNICE I KWALANDA
NICKSON KWEMOI
MATANGWE AMOS
CHEBOI OMUYONGA DERRICK
WAMALWA ZETH ELVIS
ELVIS WANYAMA KUBENDE
ROBERT NYUKURI
WANGILA N JULIUS
VICTOR ONYANGO
BETRINE I WAFULA
DOMINIC MASHETI
NEWTON SIKOBE
DOUGLAS BARASA
MATUMBEYI PHILIMONA
TIMOTHY MDALA
EDNA SIRINJI OKECHI
CHEBOSI KIBET BOAZ
LYDIA NAFULA
SANGURA JIMMY
PHEUNU J. BULUMA
STEPHEN O ORINA
JEREMY KWENDO
DENNIS NYONGESA
ROSE KHAEMBA
MOSES B SICHANGI
CHRISTINE NALIANYA
FELIX SIMIYU
WANYONYI CONSTANT
MONYANI MAXWELL WAMALWA
ALLAN ALLEX ODHIAMBO
ANJELYNE N MUKHEBI
ANTONY WEKESA WANYONYI
SULEIMAN HAMISI HEROWN
ANTONY W. BARASA
DANCAN MUKITE
A. S. MUCHASA
WERE KIZITO
KASSIM MABOKA ERICK
AUSTINE WAFULA
ELIAS SIMIYU KUMELO
DAVID WAFULA MASIKA
PEREZ NELIMA
DOMINIC DAWAI MUKISU
BEATRICE W. GATHUMBI
WAMEMA J. DEAN
ARTHUR M. WEKATI
HERBERT W. KHAOYA
COLLINS JUMA NAMONGA
DERRICK SIFUNA NAMISI
NANCY CELINE WANYONYI
FLORENCE ADEMA
EDWIN ERIMA WANJALA
DEPERIAS KERRE
BOWEN SITATI
EUGIENE MAKHANU MAKOKHA
ISAAC SIMIYU
NICHOLAS KIMAGUTI MAYEKO
ANTHONY KITUYI
MARK WAFUA
ISAIAH KIPYEGO
WAMBULWA JAMES
LUSWETI W SAMUEL
OGINGA STEPHEN
KISAKA CEDRICK
JUMA ERICK
MOSES MILIMO SIBILIKE
FARIDAH CHEHEZO AZIZ
BILASIO KOKONYA NAKAOYA
LEVI BARASA WANYONYI
HESBON KULOBA
MELVIN JUSTINE MAKHULO
HUMPHERY ODIDA
DOREEN KHAKASA MAKHAKHA
DANIEL WANYONYI SIMIYU
ISAAC W MUSUYA
BRYAN MDANYI
LAZARO CHINA
MONICA N. SIFUNA
THOMAS WANDABUSI
INNOCENT WANYAMA MATEBE
AGGREY W WANDABWA
MONICA N. SIFUNA
MUSALIA MARK
DANIEL SAMBU WANYONYI
WALUMOLI KEVIN
NOEL ASOYA NDUNYA
WANYAMA KHAEMBA EVANS
LOICE LUSAKA
GEOFFREY NYONGESA
LEONARD SAMWEL JUMA
ALLAN WANGILA MUSABI
KIPTERESA C JACKLYNE
ROBERT LUSENAKA
ARAFAH N. SITATI
DEBORAH NGOYA
BENARD WEKESA
MELVIN SIMULI BUSOLO
NYONGESA BERINE
BONFACE NAKITARE
PAUL MESUSWA
ELVIRA NASIMIYU KHWATENGE
REGINA K. MACHIRA
LEDINAH WASIKE
WILBERFORCE NAMWAYA
KEVIN KIMEMIA MWANGI
VERONICA NEKOYE KASILI
DAVID SIMIYU WANYONYI
EMMANUEL SIMIYU
SAMWEL GREGOY NZUGUA
COLLINS NAIBEI MASUTI
MABONGA PIUS JUMA
KHAOYA MATHEW LEVIS
JAMES MUKONO MCHINI
EFUMBI W. GODWILL
MASIKA EMILY
ALLAN SIMIYU WATAKA
WAKASYAKA S EMMANUEL
EUGENE DAN NAKITARE
ENIRICA NATECHO WAFULA
ZADICK W WAFULA
EMMANUEL MUNIALO
BONFACE MASIKA KISUYA
WAMALWA BRIAN
STELLAH NAMALWAKHAEMBA
GAUDENCIA WANYONYI
MICKEY MAYEKU
IRENE KHAEMBA
SARAH WANYONYI
SPENCER MABONGA
JOHN MBITO NAIBEI
KAPUKHA N ROSE
OLIVER WEKESA SIMIYU
GAUDENCIA WANYONYI
SAMWEL F MASINDE
OSCAR WEKESA NAMANDA
THADEUS N MUTEBI
SILAS WEKESA NAMASAKA
DAN WAFULA JUMA
COLLINS ODHIAMBO JUMA
AUGUSTINE WEKESA WAKUKU
ROTINE MASIKA KITUYI
MARY M WAYONG'O
ALLAN ININDA M
COLLINS NASONG'O
CLIVE LUPAO
DANSTAN C. KIKECHI
PROTUS WEKESA WANJALA
FURAHA NICHOLAS
SOLOMON MULONGO RICHARD
PHILIP MUSILA S
HENRY MULONGO WAMALWA
THOMAS WANDABUSI NAKITARE
MICHAEL ANYOLO IMBWAKA
MILLICENT N KISUYA
LEVIS MURERE
JUSTINE MUNYAPALA MWANZI
EMMANUEL FORD OTUCHE
AMOS MUSEE WAMBULWA
STEPHEN AMKHONO INGUTIAH
SOPHIA OMOLLO
BRYON KIMATIA
JOSEPH WEKESA SIMIYU