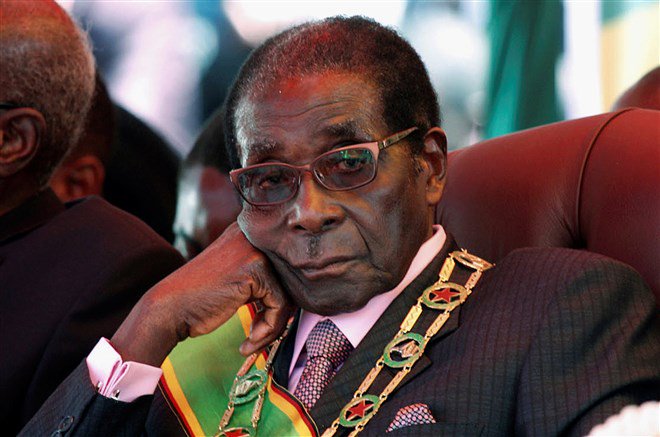 Zimbabwe's founding leader Robert Mugabe has passed away at 95.
The Former Zimbabwe president, who reigned in power from 1980-2017 ,died in a Singapore hospital on Friday Morning 6th Of September 2019.
His death was confirmed by the Zimbabwean president Emerson Mnangagwa. "It is with the utmost sadness that I announce the passing on of Zimbabwe's founding father and former President, Cde Robert Mugabe," a post on Mnangagwa's official presidential Twitter account said.
Mugabe, who ruled the southern African nation for nearly four decades since independence from Britain in 1980, was forced to resign in November 2017 after an army coup.
Here is President Uhuru's condolence note;
"On behalf of the Government and the People of the Republic of Kenya and on my own behalf, I wish to convey our deepest sympathies and condolences to the Government and the People of the Republic of Zimbabwe following the death of former President Robert Gabriel Mugabe.
In this moment of sorrow, my thoughts and prayers go out to his family, his relatives and the people of Zimbabwe who, for many years, he served with commitment and dedication. Words cannot convey the magnitude of the loss as former President Mugabe was an elder statesman, a freedom fighter and a Pan-Africanist who played a major role in shaping the interests of the African continent.

Indeed, we will remember former President Mugabe as a man of courage who was never afraid to fight for what he believed in even when it was not popular.
To his family, the Government and the people of Zimbabwe, may the Almighty God comfort you and may the soul of former President Mugabe rest in eternal peace."