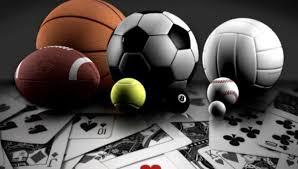 Gambling has always been a popular leisure activity in Kenya. This saw most forms of gambling being legally allowed from 1966, under the jurisdiction of the Betting and Licence Control Board. It is fair to say, though, that the whole betting and gambling sector in the country has taken off even more in recent years. Much of this is due to the rise of internet casinos and online sportsbooks.
This digital way of gambling has hit home with the Kenyan youth in particular and it may even be something that you like to enjoy in your spare time. With the convenience and range of games that online casino sites deliver, it is easy to see their appeal. Just remember to check out independent reviews online first before signing up with any site – this Yebo Casino review shows how they can give you the right information to make an informed choice.
For more options to play online casinos South Africa we can advise https://www.onlinecasino-southafrica.co.za that offers a trusted overview.
If you like to gamble online, you will also be interested in the latest proposed amendments to the 2019 Gaming Bill. The original bill was passed to monitor operators and ensure player safety in Kenya. 2019 was actually a big year in Kenyan politics, with new business laws and the Kenyan Youth Development Policy passed to help stimulate the country's economy. The Gaming Bill remains a key part of the political landscape in Kenya, so any potential updates are important.
But what might these changes entail?
Updates to the 2019 Gaming Bill
In simple terms, these latest amendments could see the Gaming Bill passed in 2019 given a revamp by the Kenyan government. Many believe it is in response to the disarray seen around gambling in Kenya in recent times. The clash between huge brand SportPesa and the country's authorities, for example, is still a mess.
While Kenyan courts eventually ruled that a 20% tax on winnings did not apply to stakes, SportPesa's exit from the Kenyan gambling market has not yet been resolved. The Committee on Sport, Culture and Tourism has now recommended updates to the 2019 Bill, which could allow operators to accept mobile payments. As many people in Kenya choose to gamble on their mobile devices, this is major news.
No more credit card payments
The upcoming changes are also likely to see credit cards removed as a valid payment option. While many Kenyans prefer to use mobile payments, this will be a blow to those who would rather pay by card. The rationale behind this update is to correct errors, add clarity and improve online security.
Players may also be interested in proposed changes to gambling stakes. The latest amendments dictate that the minimum online gambling stake will rise, from KSh50 to KSh100. This may not be popular with players who normally like to play for smaller stakes. This recommendation has been included in a bid to curb illegal gambling in the country. To help with this, the maximum fine for illegal bookmaking could be hiked up to KSh5m.
Changes to licence fees for operators also
While changes to payment methods may affect players in the main, operators are also due to face new challenges under the latest amendments. The most pressing one for many is a potential rise in licence fees. The original version of the Gaming Bill in 2019 set this as KSh50m – this has now been doubled to KSh100m for a 3-year licence. This could make a lot of operators unhappy with the rise in charges and how it will eat into their profits.
Are the amendments a bid to get more from the Kenyan market?
The range of amendments to the 2019 Gaming Bill may well be a move by Kenyan authorities to generate more revenue from its online gambling sector. Kenya is now pegged as the third biggest market for gambling in Africa, behind Nigeria and South Africa. For example, 2019 saw KSh360 billion spent in this sector by Kenyans.
With so much sports betting and casino play taking place, moves such as allowing mobile payments could see the Kenyan government trying to increase the number of people who enter this sector. Of course, this would ultimately benefit the country, due to the extra taxes paid by operators, job creation at online gambling sites and more investment into the country from global brands.
Interesting times for Kenyan gaming sector 
While the above amendments have been recommended by the Committee on Sport, Culture and Tourism, they are not yet passed into Kenya law. The changes were due to be debated in Parliament on 15 October 2020 but this has now been pushed back to 3 November 2020. It is likely that the amendments will be ratified and that these changes to the 2019 Gaming Bill will stand.