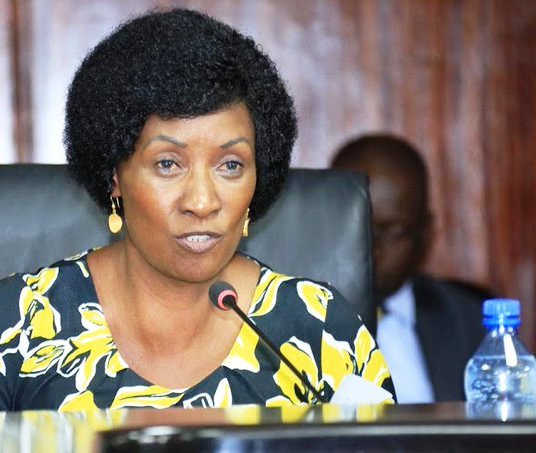 Teachers working on internship may have reason to smile if proposals tabled in parliament sail through. In the proposals the Teachers Service Commission, TSC, should pay them a monthly salary of Sh25,000 and not the current Sh15,000. They are to be upgraded to permanent and pensionable at the end of a one-year contract.
In what is seen as a strong move to address the plight of the interns, Kenya National Union of Teachers, KNUT, Secretary General Wilson Sossion has petitioned the TSC to be forced to review their terms.
"The Government of Kenya has in recent past adopted a systematic approach of utilizing interns across its ministries, state corporations and agencies in view of the myriad of benefits that emanate from a robust internship programme that includes the opportunity to obtain fresh perspectives as well as ability to evaluate emerging talent and professions in the economy. However, institutions such as the Teachers Service Commission have now introduced measures that include deduction of Higher Education Loans Board (HELB) loans as well as union deductions from the remuneration received by these interns." Reads the petition by Hon. Sossion, in part.
Sossion says the Government's internship programme is an important undertaking that needs to be continuously safeguarded and wonders why the Teachers Service Commission is paying its interns Ksh 15,000 (for secondary school interns) despite the official Government pay rate for interns being set at Ksh 25,000 per month.
See also; Mwalimu National Karibu loan for new teachers and interns
Indeed, the interns receive far much lower salaries since their pay is subjected to statutory and other deductions. They remit Pay as You Earn (PAYE) and National Hospital Insurance Fund (NHIF) among other deductions. To make matters worse for this group of teachers, the government does not offer them any extra allowances.
Sossion in his petition to the Chairperson of the Departmental Committee on Education also wonders why the interns' terms not upgraded to permanent and pensionable at the end of a one-year contract.
Related; TSC TPAD 2 portal; http://tpad2.tsc.go.ke/
Other pertinent issues raised by the KNUT boss are;
"What is the rationale for deducting HELB loans from interns yet they are engaged for only short durations?"
Why does the TSC compel interns to remit union deductions without consent contrary to Article 41 of the Constitution?"
"Why does TSC automate deductions to the Kenya Union of Post Primary Education Teachers (KUPPET) only and not to any other union on the interns' payroll?"
The Committee will provide a detailed response in due course and be sure to read it here.
Meanwhile, TSC will be hiring 12,000 new teachers ahead of the January 2021 full reopening of schools. Under the Economic Stimulus Programme, the commission was allocated Sh2.4 billion funds to engage 12,000 interns.
According to TSC Boss Dr. Nancy Macharia, recruiting the additional 12,000 teachers will bring to 23,574, the total number of teacher interns hired since last year.