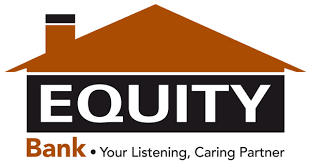 By the time they join university later in the year, the scholars will have earned over Ksh300,000 which is enough to pay for their education in a public university in Kenya. The scholars have joined the competitive EALP program being among the top students in their respective counties.
During their working internship at Equity Bank, the scholars will benefit in many ways. First, they will go through a rigorous mentoring and coaching about work ethics and decision making in a high performance working environment. They will be serving adults in the bank branches in the company of professional staff, during which they will be exposed to the values and processes of prudent decision making, responsibility and commitment to the cause of transforming lives and livelihoods of our people which is the purpose that Equity champions.
This opportunity to work at Equity Bank gives the scholars a unique advantage because by the time they graduate and embark on the search for employment, they will already have accumulated experience of two years working for a premium brand.
They will also be linked to other leading international brands for further working opportunities which will give them relevant exposure and experience in line with their respective careers that they will be pursuing in the university.
During summer holidays, over 150 EALP scholars who are pursuing their university education in world leading elite universities will come back home and mentor the Wings To Fly scholars and prepare them for application for admission in global universities. Out of the 410 who have joined the program today, Equity Bank expects more than 10% to gain admission to these global universities.
Speaking to them during the commissioning ceremony, EGF Chairman Dr James Mwangi emphasized to them the value of compassion and said "To whom much is given, much is expected." Saying that this aligns well with the vision of championing the social economic transformation of the people of Africa.
Wings to Fly scholars have now been enjoined with the top performing scholars in each county to form this year's Equity African Leaders Program class of 2014. Dr Mwangi noted that this merger at the top demonstrates that it is no longer an issue of social status. "It is a natural selection of the best of the best, a recognition of capability and capacity. The most gifted in the country have been brought together to develop transformation leaders and social disruptors who will search for solutions to Africa's most pressing problems. Everyone gives way to the very best, and by joining this program, the best in Kenya have been naturally selected to join this prestigious and most competitive Equity African Leaders Program.
During the annual August Congress at Kenyatta University, the scholars meet, interact and are mentored by professionals from various disciplines, opinion leaders and influencers, local & international motivational speakers counselors and captains of industry. Through these sessions, the scholars are expected to build onto their confidence, nurture their leadership skills as they prepare to take up roles in their work environment and in their communities.
The scholars will also be enrolled into the Equity Innovators Club where they will be mentored and encouraged to come up with innovative ideas that can offer solutions to some of the problems facing society in Kenya, Africa and the world.
This year's EALP intake brings the total number of Equity University scholars to 1955 since inception in 1998 with nearly 150 of these scholars attending or waiting to join top world elite universities such as Harvard, MIT, Stanford and Yale while all the others continue to perform well in local universities in Kenya.
"The vision for this program is to provide a safety net that enhances transition of academically promising students from secondary to university level education and develop them into social transformational leaders of the future in addition to serving as mentors to the Wings to Fly program scholars," Said Dr Helen Gichohi, Managing Director of Equity Group Foundation.
She added, "These include paid work opportunities and a college savings scheme to help scholars finance their studies, a college counseling initiative, a virtual academy, an online literary journal, a secondary school mentoring programme, a business innovation and incubation working group, and a global summer internship program."
About Equity Africa Leaders Program
Started in 1998 by Equity Bank and now managed by EGF, the Equity African Leaders Program is a rigorous internship and leadership development program which works to create a community of talented leaders who are capable of solving the world's most pressing challenges. The program's objective is to appreciate and reward outstanding academic performance, while at the same time motivating and encouraging other pupils and students in schools to aim higher and excel in their academic pursuits.
The leadership and mentorship component of the scholarship is a collaborative structure that aims at developing a generation that will think globally, be inspired to fight poverty in Africa, embrace sustainable development, improve living standards and co-exist peacefully as a people while being fully committed to giving back to the Community.