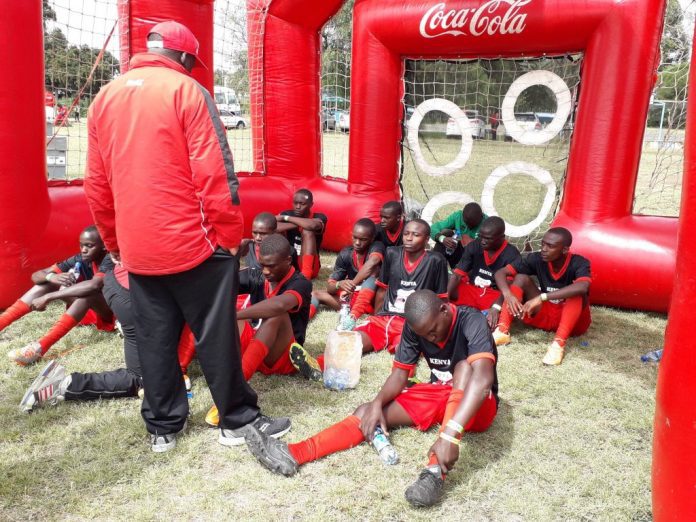 Twelve boys' teams have been selected to compete for the top prizes in this year's Sports Personality of the Year Awards (SOYA). The teams were selected based on their performance during this year's Kenya Secondary Schools Sports Association, KSSSA, and Federation of East Africa Secondary Schools Sports Association, FEASSSA, championships. The list is dominated by schools which competed in the 2018 Term One national Games and proceeded to the East Africa Schools' Games in Musanze, Rwanda.
The selected schools are: Laiser Hill, Upper Hill, Kakamega School, Olbolsat, Sigalame, St. Antony Boys, Malava, Kapkenyeloi, St. Lukes' Kimilili, Musingu, Kanyawanga and Menengai.
LAISER HILL
Laiser Hill were crowned the basketball champions at the national Term One games held in Kangaru School, Embu, overcoming debutants Sigalame. Laiser Hill finished 8th at this year's FEASSSA games, in Rwanda.  Laiser's rugby sevens team reclaimed the title at the national games held at Eldoret's Hill School before clinching the EA title in Rwanda.
SIGALAME
Appearing at the Nationals for the first time, Sigalame gave Laiser Hill a run for their money. They put up a spirited fight against Laiser Hill at a pulsating Basket ball boys' final at Kangaru. In Rwanda, the western newbies finished 7th; above Laiser Hill.
UPPER HILL
Upper Hill won their maiden titles at both the national and East Africa games in rugby 15's.They beat Menengai in sudden death at the national competitions. They also fielded a hockey side and football under-16 team at the national games. Football powerhouse Kakamega won their 13th national title at the national level and went on to finish third in Rwanda while their rugby 15's team picked bronze and silver at the two events respectively.
MENENGAI
Menengai finished third in Rugby 7's at this year's FEASSSA games to make the SOYA nomination list. At the KSSSA national games, they finished second after Upper Hill.
St. LUKE'S KIMILILI 
Kimilili beat Kanyawanga in the handball national finals to reclaim the title they had lost the previous year., 2017 Their hopes for a double were however thwarted as they finished fifth at the FEASSSA games.
KANYAWANGA
The Nyanza region handball maestros lost to Kimilili at this year's national handball finals. In Musanze, Kanyawanga finished fourth; above compatriots Kimilili.
ST. ANTHONY'S BOYS, KITALE
St Antony make it to the FEASSSA list as the national and FEASSSA hockey reigning champions.
MUSINGU BOYS
Musingu fished third in KSSSA games and second in FEASSSA games, this year.
KAPKENYELOI
Kapkenyeloi, make the cut having qualified for the national games for the first time and reached the finals where they lost to Malava in Volleyball. The latter picked Bronze at the FEASSSA games.
MALAVA
The Nationals regulars in volleyball, Malava, beat Kapkenyeloi at the KSSSA national finals in Eldoret. And at the FEASSSA games, they finished second after losing by straight sets (3-0) to Rwanda's St. Joseph's.
KAKAMEGA
Kakamega boys' soccer team, the green commandos, defeated newbies Olbolsat in a high octane KSSSA final at Hill school, Eldoret. In Musanze, the commandos finished third after trouncing Uganda's B.S Kimanya 5-3 on post match penalties; in the playoff
OLBOLSAT
Olbolsat made their maiden appearance at this year's KSSSA national finals where they finished second to book a FEASSSA ticket. After defending well for the good part of their final match against Kakamega, Olbolsat conceded a last minute gasp goal. In Rwanda, they got the going tough finishing last; at position eight.
The awards to be held on January 11 has been co-sponsored by Mombasa County,  National Social Security Fund (NSSF), Communication Authority(CA), Kenya Pipeline, GOTv, LapFund, New KCC, Kenya Ports Authority (KPA) Kenya Power, Sports Station and Protel Studios.
Related content:
East Africa Schools' Games Champs- Kwanthanze, Kwale Girls- headline the nine Girls teams nominated for the 2018 SOYA Awards