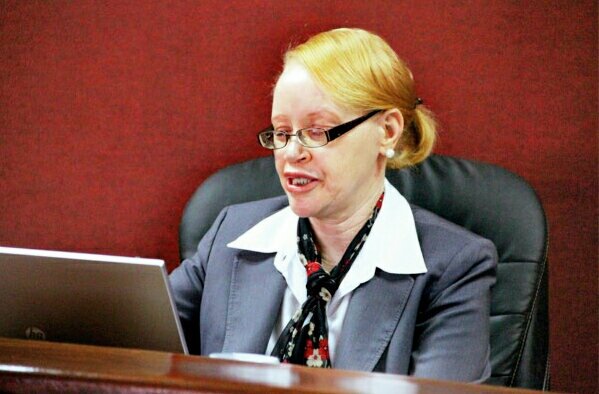 The Teachers Service Commission will be forced to pay a whooping sum total of Sh5 million Kenyan shillings as compensation to two pupils defiled by their head teacher. In a land mark ruling by court of appeal judges, the Commission should bear responsibility for failing to ensure safety of the learners while at school.
TSC had moved to the court of appeal to protest a ruling by high court judge Justice Mumbi Ngugi's ruling that awarded the minors the compensation. Justice Mumbi had blamed the Commission for not instituting measures to safeguard the minors while at school. But, Court of Appeal judges Martha Koome, Roselyn Nambuye and Fatuma Sichale turned down the plea by TSC; and thus affirming Justice Mumbi's ruling.
"As innocent victims, the minors are entitled to compensation for having been subjected to such humiliation, shame, and pain that may have a lifelong effect on them. It is inconceivable how the minors in their tender years are made to carry that kind of burden of shame due to selfishness of a caregiver," said the Judges in a ruling read by Justice Martha Koome.
Astarikoh Henry Amkoah (a deputy head teacher at Jamhuri Primary School in Nakuru county) is said to have defiled the two minors on July 4 and 10, 2010; in his house. At that time the two girls were both in class six. In her ruling, on May 19, 2015, Justice Mumbi had found the teacher guilty.
"I award Sh2 million for the first girl and Sh3 million for the second girl who dropped out of school. I note that at the time the events the subject of this petition occurred, the petitioners were minors aged 12 and 13 respectively, and should now be aged 16 and 17 respectively. I therefore direct that the above awards, upon payment, be deposited in an interest-earning account in trust for them and be utilised to further their education or training with a view to their being able to make a sustainable living for themselves," she ruled.
Justice Mumbi had urged the Commission to go an extra mile in dealing with sex pests at schools.
"With respect to the State through the TSC, it must up its game with respect to protection of minors. It cannot shuffle paedophiles from one school to another, and finally, content itself with dismissals. It has to put in place an effective mechanism, whether through an inspectorate department within TSC or the Quality Assurance Department within the Ministry, to ensure that no-one with the propensity to abuse children is ever given the opportunity to do so. Dismissal, and even prosecution, while important, can never restore the children's lost innocence," she added.
(Read the full ruling here; https://kenyalaw.org/caselaw/cases/view/109721/)
The awarded cash will be spent on the girls' education until they complete their university studies.
The case was filed by two parents from Nakuru.
The Commission has been taking stern action against teachers accused of sexual harassment by serving them with dismissals.
---
BEST LINKS TO TSC SERVICES & DOCUMENTS; ONLINE