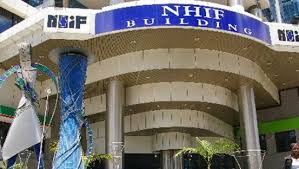 The National Hospital Insurance Fund, NHIF, is a state owned institution that offers medical insurance services to all Kenyans; both in the formal and informal sectors. The statutory deductions are mandated for all Kenyans working in the formal sector while, they are voluntary for the self employed individuals. The fund provides the following services to members:
Inpatient medical cover
Outpatient medical cover
Civil servants scheme; a cover for civil servants only.
Linda Mama Services; A medical cover for Mothers giving birth
Super Cover Services
EduAfya Services.
THE INPATIENT COVER
This comprehensive in-patient health cover has been introduced for NHIF contributors and their dependants. The actualization of this package is a culmination of continued reforms at NHIF. Such reforms include efficiency, arising from decentralization of NHIF services and continued partnership with health providers on enhanced quality services to all members. To enhance these benefits, NHIF has contracted hospitals under three Categories; A, B & C, to provide this in-patient medical cover and partial cover for surgical cases in some of these hospitals. Our members are at liberty to attend hospitals under any category.

Under Category A (government hospitals), members would be able to enjoy full and comprehensive cover for maternity and medical diseases including surgery. In short, they will not need to pay for anything on admission provided they are fully paid up members of NHIF. Members admitted under contract Category B (private and mission) hospitals will enjoy full and comprehensive cover but where surgery is required, the contributor may be required to co-pay.
Those visiting facilities contracted under Category C (private) will continue with the current system where NHIF pays specified daily benefits under the current arrangements. NHIF will continue to negotiate with other health providers not appearing in the list below to determine which category of contract they will sign. Members will be informed of additional hospitals as and when they sign the contracts.
Also read:
1). How to check nhif account status using a mobile phone
2). Full details on the NHIF comprehensive medical insurance scheme for Disciplined forces and civil servants
3). How and where to replace a lost NHIF medical cover card; plus cost
4). How to pay NHIF penalties via Mpesa
5). The NHIF EduAfya cover for students; details
6). The NHIF Super Cover Details
OUTPATIENT COVER
This cover entails all necessary outpatient medical treatment and services provided by or on the order of a clinical to the member when admitted to an NHIF Accredited Hospital offering services under levels as defined by the Kenya Essential Package for Health (KEPH). The outpatient cover shall include but is not limited to:
i) Consultation 
ii) Laboratory investigations
iii) Drug administration and dispensing
iv) Dental health care services
v) Radiological examination
vi) Nursing and midwifery services
vii) Minor surgical services
viii) Physiotherapy services
ix) Optical care
x) Occupational therapy services
xi) Referral for specialized services
xii) Any other benefit as approved by the NHIF Board of management
LINDA MAMA COVER
Linda Mama provides a package of basic health services accessed by all in the targeted population on the basis of need and not ability to pay, positioning Kenya on the pathway to Universal Health Coverage ( UHC). A public funded health scheme that will ensure that pregnant women and infants have access to quality and affordable health services. Linda mama's goal is to "Achieve universal cases to maternal and child health services and contribute to the country's progress towards UHC".
The following services are available under the Linda Mama Package:
ANTE NATAL CARE PACKAGE

Antenatal profile
Hemoglobin levels (Hb)Blood groupRhesusSerology (VDRL/RPR)Screening for tuberculosis (TB Screening)HIV testing including counselingUrinalysis

Preventive services
Tetanus toxoid
– T.T. 1- Given to primigravida or on first contact
– T.T. 2- Given not less than 4 weeks after T.T. 1
– T.T 3- Given during the second pregnancy any time before 32 weeks of gestation
– T. T. 4- Given during the third pregnancy any time before 32 weeks of gestation
– T. T. 5- Given during the fourth pregnancy and offers protection for life

Malaria prophylaxis
– Given at 4 weeks interval from 16 weeks to term in malaria endemic areas.
– Issue long lasting insecticidal net (LLIN)

Deworming
– Mebendazole 500 mg given once in the second trimester

Iron and Folate
– Ferrous fumarate (Combined Tablet-60mg iron and 400 µg folic acid) or any other available
– 1st visit- If below 16 weeks, give 90 tablets
– 2nd visit- At 28 weeks, give 90 tablets
– 3rd visit- At 32 weeks give 60 tablets
– 4th visit- At 36 weeks give 30 tablets

Prevention of Mother to Child transmission (PMTCT)

For mothers who have tested HIV positive, administer ARVs to mother and baby as recommended

POST NATAL CARE

Postpartum period- From the time of expulsion of the placenta up to 42 days (6 weeks). Comprises of at least four focused personalized visits or assessments after birth to at least 6 months post-natal. Recommended as follows:-
Within 48 hours after birth
Mother
– Analgesics
– Vitamin A (200,000 iu)
– Iron and folate supplements
– Issue long lasting insecticidal net (LLIN)
– Appropriate Family Planning method
– If HIV positive, treat as appropriate
– Treat or refer any complications

Newborn
– Tetracycline eye ointment (1%)
– Vitamin K
– Immunization (Immunization and birth polio)
– Infant prophylaxis for HIV if indicated
– Treat or refer any complications

Within 1- 2 weeks after birth
Mother and baby
– Screen for cervical cancer, Sexually transmitted infections, Tuberculosis,
– Give treatment/ preventive measures if not previously administered
– Treat or refer any complications

Within 4- 6 weeks after birth
Mother
– Family Planning method of choice
– Screen for cervical cancer, Sexually transmitted infections, Tuberculosis,
– Treat any complications as detected

Infant
– Immunizations as per schedule
– Early infant diagnosis if mother is HIV positive
– Treat any complications as detected

Within 4- 6 months after birth

Mother
– Offer Family Planning method of choice
– Screen for cervical cancer, Sexually transmitted infections, Tuberculosis
– Treat any complications as detected

Infant
– Immunizations as per schedule
– Vitamin A supplementation
THE SUPER COVER PCKAGE
NHIF SUPA Cover is Kenya's largest, reliable, accessible and affordable medical insurance cover that enables you and your family to enjoy an unparalleled benefit package. Supa Cover costs Kshs. 500 per month for the principal members and beneficiaries.

What Does SUPA Cover Entail?
Outpatient services – Consultation, Laboratory, investigations, daycare procedures, drugs and dispensation, health education, wellness and counselling, physiotherapy services, immunization,/ vaccines as per the KEPI schedule
Inpatient services
Maternal care – Antenatal and Prenatal care and deliveries (Normal delivery and caesarian section)
Reproductive health services : Family Planning
Renal Dialysis
Overseas treatment for specialized surgeries not available locally
Rehabilitation for drugs and substance abuse
All surgical procedures including transplants
Emergency road evacuation services
Radiology imaging services (X-rays, CT Scan, & MRI)
Cancer Treatment
THE EDUAFYA PACKAGE
The Ministry of Education and NHIF signed a contract on 13th April 2018 to offer a unique Comprehensive Medical Insurance Cover for Public Secondary School Students during the duration of Study. Download EduAfya Brochure


Who is eligible?
Any student in a public Secondary School and is under National Education Information System (NEMIS).
Any student who is in a Public Secondary School and in NEMIS database and Registered by NHIF.
Only the Student shall be covered under the scheme and not a Dependent or Parent.
How to Register
Be a student registered on NEMIS for public school students then the data is shared by Ministry of Health to NHIF
Biometric registration will be done physically by NHIF at the respective schools
Benefit Package
| | |
| --- | --- |
| NATURE OF SERVICE | WHAT IS COVERED |
| Out-patient | General Out-patient Services: Outpatient services provided by or on the order of a clinician/ physician who is licensed as a general practitioner.Specialized Out-patient Services: Outpatient services provided by or on the order of a physician who is licensed as a specialist or consultant and to whom a Member has been referred to by a general practitioner/Primary Care clinician where a member was registered.This caters for all routine outpatient services as per Kenya essential package for health subject to policy terms and conditions.Referral for specialized services which includes the following:Drug and Substance Abuse Rehabilitation ServicesRenal services and dialysisSpecialized radiological diagnostic servicesChronic ailment services such Diabetes and Hypertension, Ultrasound, ECG,Cancer medical care and treatment services which includes radiotherapy services, chemotherapy services or surgical intervention subject to preauthorization by the fund |
| Dental Cover | This benefit caters for outpatient dental procedures, which include but not limited to:ExtractionRoot canalDental X-ray ServicesAccident related inpatient Dental cases will be covered under the standard inpatient surgical benefits to the full inpatient limit. |
| Optical Cover | An optional benefit that caters for expenses related to eye treatment, including the cost of:ConsultationEye testingPrescription for ophthalmic treatment and prescription of eye glassesAccident related inpatient optical cases will be covered under the standard inpatient benefits to the full inpatient limit. |
| Inpatient | Inpatient shall be on a referral basis from the selected outpatient Health Care Provider. This cover includes medical and surgical conditions which require admission. It includes the following:Hospital accommodation chargesPre-hospitalization diagnostic servicesDoctor's (physician, surgeon & anesthetist) fees.Nursing chargesDrugs/medicines, dressings and internal surgical appliances.Diagnostic, laboratory or other medically necessary servicesRehabilitation servicesOperating theater servicesRadiological diagnostic e.g. x-ray services, CT scan, MRI,ECGIn-patient physiotherapy.Day care surgery surgical procedures that do not require overnight stay. |
| Emergency Road Rescue | Ambulance services for transportation and transfer of a sick member for treatment from a place of incident or facilities where adequate care is not available to the next available NHIF accredited hospital or medical facility within the territorial limits of Kenya. |
| Emergency Air Rescue | Emergency Air Rescue Services will be provided for transportation and transfer of an injured member to an NHIF accredited facility within the territorial limits of Kenya where adequate medical care is available. |
| Overseas Treatment | Treatment costs arising from a condition that warrants treatment overseas because the treatment is not available in Kenya will be covered subject to preauthorization from NHIF. |
| Group Life | Group personal accident cover and last expense |
HOW TO REGISTER AND PAY FOR NHIF SERVICES USING YOUR MOBILE PHONE
Registration for NHIF services is a simple process. You can register for the services by dialing *263# from your mobile phone and follow the prompts.
COMPLETING YOUR REGISTRATION
Anyone can register for NHIF services by downloading and filling the membership form. To download the forms, click here: NHIF Membership Registration Form free download
REGISTRATION REQUIREMENTS
Registration for NHIF services is free to anyone residing in Kenya and who has attained the age of 18 years. (No age limit after the age of 18 years)
Whose total income from salaried or self-employment is more than Kshs. 1,000 per month or Kshs. 12,000 per year.
A member must also be drawing an income from Kenya and also Working under contract or casual terms of employment

For Kenyan Residents, the following are required:
1. Copy of National I.D (including spouse if applicable)
2. Copy of Employer Appointment/Introduction Letter (excludes self employed/voluntary contributors)
3. Coloured passport photo (including spouse & dependants if applicable)
4. Original & copies of Birth Certificate(s) for dependants

And for Foreign Residents:
1. Copies of passport, alien certificate or work permit (including spouse if applicable)
2. Coloured passport photo (including spouse & dependants if applicable)

Foreign Students
1. Copy of passport
2. Coloured passport photo
3. Submit the required amount under the Voluntary/Self Employed Category

You can drop your filled in membership form at any of the NHIF branches located country wide.
BENEFITS OF THE NHIF MEDICAL COVER
Upon admission in hospital an NHIF member is accorded services and the hospital makes a claim to the Fund for reimbursement
An in-patient cover for the contributor, declared spouse and children
Provides comprehensive medical cover in majority of over 400 accredited Government facilities, Mission health providers and some private health providers across the country
Provides in-patient services in private and high cost hospitals on a co-payment basis.
Comprehensive maternity and CS (Caesarian) package in government hospitals, majority of mission and some private hospitals
Dialysis at Ksh 2,500 per session at the following medical facilities:-
– Kenyatta National Hospital, Nairobi
– Moi Teaching & Referral Hospital, Eldoret
– Provincial General Hospital Kisumu
– Rift Valley Provincial General Hospital, Nakuru
– Coast General Hospital, Mombasa
– Siloam Hospital, Kericho
– Mediheal Hospital & Fertility Centre
– Muranga District Hospital, Muranga
– Thika Level 5 Hospital, Thika
– P.C.E.A Hospital, Kikuyu
– Consolata Hospital, Nyeri
– Tawfiq Hospital, Malindi
– Africare Limited
– Kakamega Country General Hospital
Family planning' Vasectomy and Tubal Ligation
NHIF does not exclude any disease.
Related content: