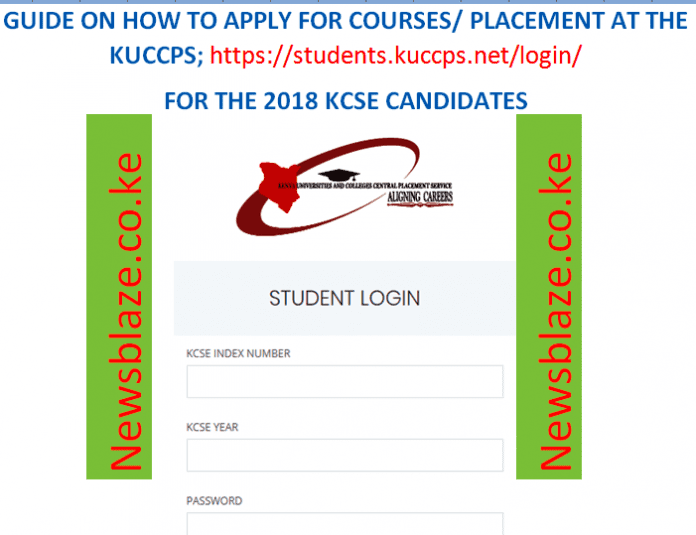 The Kenya Universities and Colleges Central Placement Service, KUCCPS, has warned the public against fraudulent messages circulating in Social media; purporting to be originating from them. The misleading message , being circulated on various media platforms, indicates that the KUCCPS will open its portal on Thursday next week (24th January 2019) for revisions and first time applications.
"The Kenya Universities and Colleges Central Placement Service (KUCCPS) hereby brings to the attention of the public that the message circulating in social media platforms is fake and does not originate from us," reads, in part, a media presser from KUCCPS
The placement service closed the portal on 5th January, 2019 for schools; which were supposed to assist the 2018 Kenya Certificate of Secondary Education, KCSE, candidates to apply for various courses. Candidates who did not manage to apply for their courses of choice will now have to wait for KUCCPS to re-open the portal before they can do so.
The placement service, that places learners to tertiary institutions for Degrees, Diploma and Certificate courses, now says it will officially communicate on when they will re-open the portal. "We shall issue our official communication on placement through the mainstream print and broadcast media, website and our official social media handles once all the necessary arrangements have been put in place," KUCCPS advises.
To check updates from KUCCPS, visit their official website at http://kuccps.net
Below is the fraudulent message that KUCCPS warns the general public to be wary of:
BY CEO KUCCPS
Please take note of dates : Midnight 24 January to 14 February 2019 for application/ revision of applications to join university.
"70,073 KCSE students who got a C plus of 46 points and above will join public and private universities. This is according to Kenya Universities and Colleges Central Placement Service (KUCCPS) CEO, John Muraguri.
In a statement sent to newsrooms, Mr. Muraguri further said that KCSE candidates who scored grade C minus of 32 points will be eligible to join tertiary institutions to pursue diploma courses.
According to the statement, all candidates who scored a mean grade of D of 18 points and above will now be able to enroll for craft certificate courses offered in tertiary institutions. Mr. Muraguri added that KUCCPS will open its online application system on Wednesday, January 24 at midnight (wrong date as 24th shall be on Thursday) which shall close on February 14 for candidates to allow students revise their placement choices.
He advised students who are yet to submit their applications through their schools to apply for degree, diploma or certificate courses as government sponsored students
Ends.
RELATED CONTENT: