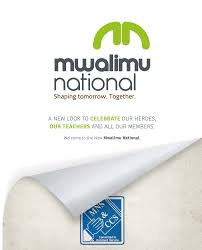 Sacco performance as at end of July, 2019:
-Asset base-47.3b (46.1b)
-Deposits-35b (32.8b)
-Loans-30.8b (30.9b)
-Turnover-3.5b (3.2b)
(Data in brackets was the July, 2018 position).
Ushirika day, 2019.
The Sacco received trophies in Risk management and technology among other categories.
Withholding tax on 2018 dividends.
__A provision had been made for 10% w/tax awaiting the ruling on the case filed by Kussco. Kussco won the case hence only 5% tax was implemented. The Sacco shall do an SMS blast to members on both refund or capitalisation options.
Sacco subsidiaries.
Juja land sale put on hold briefly to attract higher value.
-Not all Kisaju houses have been sold. Plans are at an advanced stage to make members secure mortgage to buy the houses.
Spire bank recorded a net profit of over 85m in the first two quarters of 2019. However, the bank continues to face liquidity challenges due to the low number of customers transacting business with it and not having gotten a lender whose terms are in its best interests. But, the board will be finalising on a favourable funding deal this August.
-The sustained negative media publicity against spire bank by suspect competitors aim to bring it down, but CBK has a clear record of the bank's performance on daily basis.
-The Board welcomes any person or investigating agencies to investigate any fraud cases in Spire bank. Go-mobile
-The Sacco Will by end of August 2019 secure a scalable ICT platform to alleviate the challenges members have always faced.
The cost of using go-mobile will be reduced from KSHS 72 to around KSHS 60. Data center
The Sacco has invested in a modern data center at the newly opened Mwalimu Towers. The Sacco appeals to the government, saccos and business entities to patronise this data center.
Appeal to members
-Let each one of us try to do business with spire bank, however miniature.
Note: Financial institutions are anchored on members confidence.
Via Chairman-Mwalimu National, Vihiga
Also read;