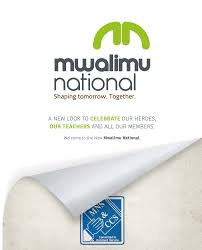 These are the declared payouts:
✅11.2% on shares ie 20,000
✅10.2% on deposits
Posting of the dividends to start midnight. But due to recovery of advance dividends, advice to check your accounts on Monday. The process of depositing dividends into members' accounts is expected to be finalized by tomorrow, Sunday 24th February- 2019 evening.
How to calculate your monies/dividends
Pease note that:
✅ Dividends on shares have been declared at 11.2% (Shares are 20K for each and every member)
✅ Rebates on deposits at 10.2% (your total amount at MNS minus the 20K shares).
✅Withholding tax at 10% of dividends plus rebates.
Therefore, Suppose a member had Ksh100,000 as shares and deposits by 31st December, 2018.
This money is in two components;
20k shares.
80k deposits.
Calculations:
11.2% of 20K = Ksh 2, 240.
10.2% of 80K = Ksh8,160.
Total interest earned = Ksh10,400.
10% Withholding tax
10% of 10,400 = 1,040.
Finally Ksh(8,160 – 1,040)
Actual amount to hit the account is Ksh9,360
Thus, the amount to be expected (net) shall be: The Actual amount (as Calculated above) minus any advance amount taken.
Change of Guard in Mwalimu Board of Directors
Here are the new board members:
✅Chairman- Wellington Otiende
✅Vice Chair -Michael Waweru
✅Secretary – John Ochieng
✅Treasurer – James Oirere