Chapatis and Mandazi constitute a sumptuous meal when taken together with either meat or chicken stew plus a hot beverage like tea. But, did you know that rogue, unscrupulous, traders in Kenya are exposing you to adverse health risks including cancer? Well, here is why.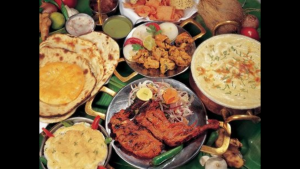 Images of sumptuous Chapatis meals.
Mandazi and Chapatis are prepared from flour which is processed from wheat. The flour is only fit for human consumption if it is used before its expiry date. Thus, as a shopper, it is prudent to always check on the expiry dates of food stuffs before consuming them.
Expired food stuffs expose you to a wide range of health risks since such food stuffs maybe having Aflatoxins that are hazardous since they can cause death. Apart from being toxic, an expired food stuff can be carcinogenic; and hence can cause massive proliferation of body cells leading to cancers.
Last week, detectives from the Directorate of Criminal Investigations, DCI, raided a house within Siranga area in Dandora, Nairobi. During the raid, the detectives recovered several bales of expired Exe wheat, Dola wheat and Golden Wheat Flours that were being repackaged after having expired in July, 2018. The flours were being repackaged in different packets with new expiry dates on them by the rogue business persons! How sad!
During the Dandora raid, two people were arrested namely: Joyce Nyambura and Samuel Kamau. See photos of the expired bales of wheat flour that were recovered, below: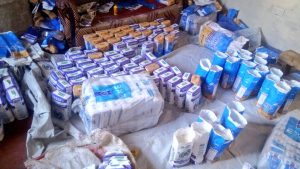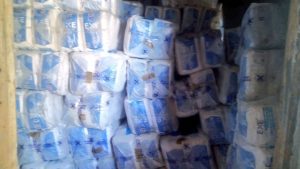 Kenyans are now exposed to a myriad of unfit food stuffs. From aflatoxin laced maize, copper and mercury contaminated sugar to donkey and cat meat (the Nakuru samosas)