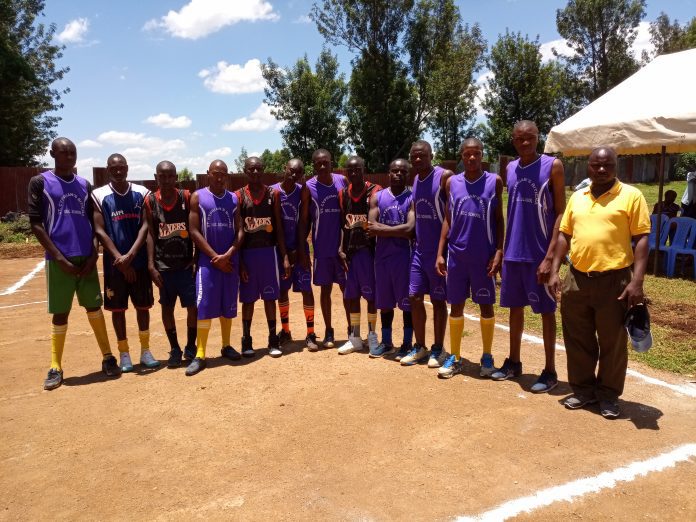 Nyamira County girls' Basketball defending champions, Sironga Girls, were in fine form after they hammered Manga girls 66-00 in their opening match that was played at Gekano girls today. Sironga's Emily Kamau was the star of the match after garnering 18 points for the 2018 champs. In Girls handball, former champions Masosa Girls were off to a flying start thumping Gonza Gonzaga 17 vs 03 in a girls' pool C opener played at Kiendege Secondary. Ikonge girls were also in impressive form recording a 17- 03 win over Biticha Secondary. The games that got under way today at Gekano girls, Nyambaria boys and Kiendege Secondary enter day 2 tomorrow with mouth watering clashes on the offing. All girls' basketball matches are being held at Gekano Girls, while Nyambaria boys is hosting boys' basketball matches. On the other hand Rugby, Athletics, Cross Country and Handball are happening at Kiendege Secondary. Winners in each category will represent the county at the Nyanza Region games slated for the 16th to 20th March, 2019, at Homa Bay School.
COLLATED DAY 1 RESULTS
BASKETBALL- GIRLS
Manga 00 vs 66 Sironga
Mokomoni 22 vs 00 Nyairang'a
BASKETBALL- BOYS
Biticha 30 vs 24 Omonayo
Nyansabakwa 26 vs 23 Gekano Boys.
HANDBALL- GIRLS
Ikonge 17 vs 03 Biticha
Masosa 12 vs 05 Gonzaga
HANDBALL- BOYS
Marindi 21 vs 14 Nyansiongo
Ikonge 12 vs 07 Gesure
Rugby 7S
POOL B
Gesure 17- Nyansabakwa 05
Nyagokiani 29-Mwongori 00
Nyansabakwa 12 Nyagokiani 17
Gesure 22-Mwongori 00
Nyansabakwa 00-Mwongori 05
Nyagokiani 00- Gesure 19
    POOL A
Nyansiongo 07-Gesiaga 12
Nyambaria 21- Ntana 12
Nyambaria 05- Nyansiongo 07
Gesiaga 00-Ntana 00
Gesiaga 00 – Nyambaria 19
Nyansiongo 21-Ntana00
Semis1
Gesure vs Nyambaria
Semis2
Nyagokiani Vs Nyansiongo