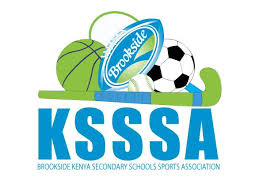 The stage has been set for this year's Western Region term two games that will be held at Bungoma High School from 18th to 21st June, 2019.
In the pooling released by the Western Region Secondary Schools Sports Association, WRSSSA, new kids on the blocks St. Peters Mumias headline pool B of the boys under 20 category. With holders and 2018 National winners Kakamega Boys dumped out of this year's competition (at County level) a new Western region champion will definitely be crowned.
In girls soccer under 20, Holders and the 2018 national runners up Arc Bishop Njenga have been pooled in group B alongside Emanyinya, Naitiri girls and St. Joseph Chakol.
Winners in each category will book tickets to this year's national Kenya Secondary Schools Sports Association (KSSSA) games to be staged in Kisumu boys from 26th July to 4th August, 2019.
2019 Western Region term 2 soccer pooling
Boys under 20
Pool A.
Bunyala model
Bugina
Kibabii
Emanani
Pool B
Mabunge RC
Ebwali
Maliki
St.peters mumias
Girls under 20
Pool A
Mudavadi girls
Butere girls
Brenda girls
Aboloi
Pool B
Emanyinya
Archbishop Njenga Girls
Naitiri girls
St.joseph chakol
Boys under 16
Pool A
St.peters mumias
Lukhuna
Mundika
Idavaga
Pool B
Koyonzo
Ndivisi
John osongo
Ebubayi
Girls under 16
Pool A
Mwira
Maeni
Ebusiratsi
Chelebei
Pool B
Nangili
Maeni
Chelebei
Ebubayi