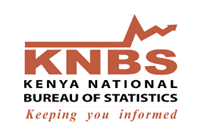 The Kenya National Bureau of Statistics, KNBS, has said recruitment of personnel to conduct the 2019 National Census exercise will commence in June, 2019. Addressing a media briefing this morning, KNBS Director General (Mr Zachary Mwangi) warned the public against falling prey to social media posts on enumerator jobs, saying the reports are false.​
There have been numerous posts doing rounds on Social Media advertising for enumerators' jobs. An example of such scamming posts is displayed below: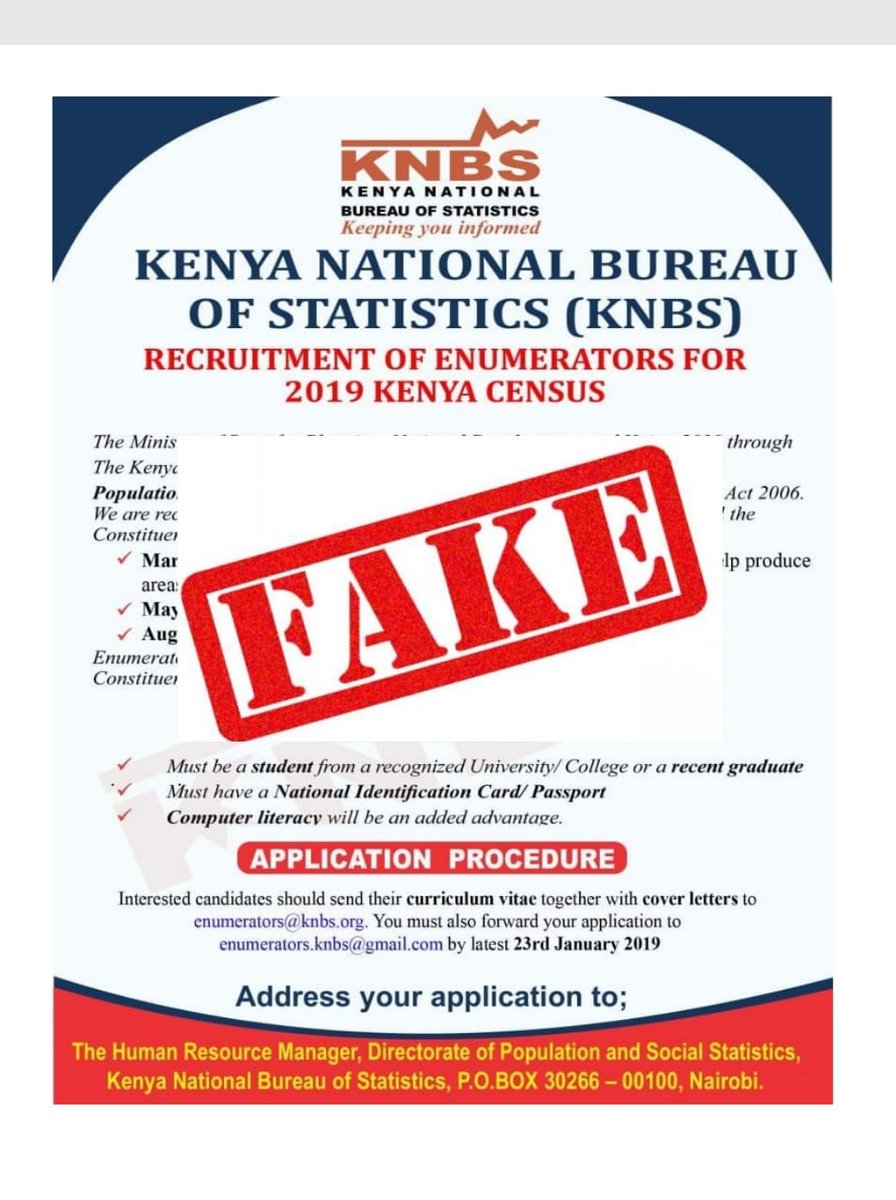 "Let me caution the public against falling prey to fraudsters who have formed a syndicate to defraud Kenyans with promises of securing jobs in the forth coming Census," said Henry Rotich, the Treasury Cabinet Secretary.
The media briefing was attended by the National Treasury & Planning Cabinet Secretary, Mr.Henry Rotich, and Permanent Secretary planning, Dr Julius Muia, and Senior officers from KNBS.
KNBS will acquire about 165,000 mobile devices to undertake the digital census slated for August, 2019. the two day exercise will start on August 24, this year. The devices will be acquired from the local higher learning institutions through the digital literacy programme. The Government would have spent about Kshs. 18.5 billion by the time the exercise comes to a close. Census is done after every 5 years.
KNBS will recruit about 135,000 enumerators, 27,000 content supervisors and 2,700 ICT (Information Communication Technology) Supervisors.