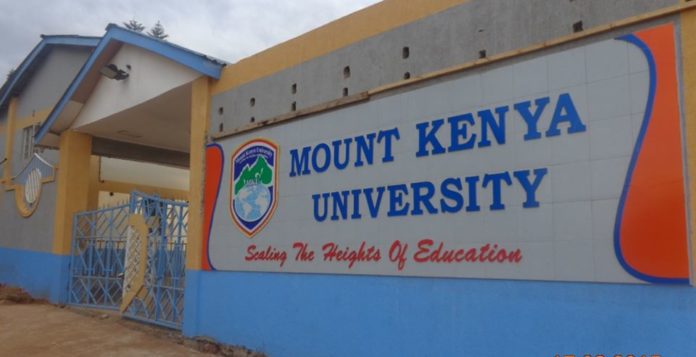 Stakeholders in the university education sector have come together to review the status of the education system at University level.
The three-day conference comprises Chairpersons of the Councils of University Education, Vice-chancellors of universities and State Agencies under the State Department for University Education and Facilitator and Resource Persons from Kenya and outside the country.
Speaking to the media during the opening of the conference themed: "Sustainable Universities for National Transformation," University Education Principal Secretary Ambassador Simon Nabukwesi said that the stakeholders are looking at the Universities 2021 Amendment Bill which did not go through Parliament hoping that it will be considered with additions that will come out of the discussions.
Nabukwesi added that they are also evaluating issues to do with equity, access and quality of education at university level, looking at the research portfolio and how they can motivate research scientists so that they come up with innovations that can be admired and appreciated across the world for the country to commercialize innovations.
He noted that issues of sustainable funding of university education and what universities can do to complement what the government is offering will also be looked at.
"We are a fast growing population and therefore increasing demand for university education; how to make it of greater quality, internalize university education and create linkages with industry and potential employer so that university leavers do not linger around looking for jobs and being jobless for a long time," he said.
The PS noted that in the forum they shall come up with very pertinent proposals and a cabinet memo which will be taken through the new administration for implementation.
He said they will also brief the new Committee of Parliament for Education and Research after the discussions so that they reason together and implement the ideas that will emerge from the conference.
"In the past we have seen that we think about something different from the way the committees have thought and therefore a lot of proposals that came up were not implemented because they were killed somewhere in the way. This is the challenge that we are having at University education level where there are good thinkers and ideas that emerge from discussion but implementation becomes the challenge so we go back to the zero square," said Nabukwesi.