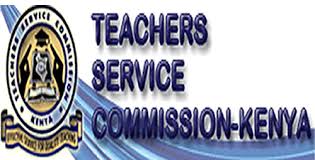 The third phase of the implementation of the Collective Bargaining Agreement, CBA, signed between teachers' unions and the Teachers Service Commission (TSC) will be implemented in the 2019/2020 financial year. The CBA that is to come into force as from July, 2019 will cost the taxpayer Sh13 billion. Primary teacher II, primary teacher I, secondary teacher III, secondary teacher II, secondary teacher II and primary special needs education categories will not benefit during this phase since their salary increment was only captured in phase one (2017/2018) and phase two (2018/2019).
The final Phase of CBA will be implemented in financial year 2020/2021. The agreement shall remain in force and bind all parties (TSC, KNUT and KUPPET) until a new Collective Bargaining Agreement is negotiated.
According to the new pay matrix; that comes into effect in July, chief principals earning a basic salary of between Sh111,201 and Sh152,937 will now earn between Sh121,814 and Sh157,656. Chief principals fall in Grade D5 (Job Group Q and R).
Senior principals in Grade D4 (Job Group P) earning between Sh99,730 and Sh114,432 will now take home between Sh109,249 and Sh118,169.
Principals in Grade D3 (Job Group M and N) earning between Sh77,840 and Sh90,612, will now take home between Sh93,850 and Sh102,802.
Deputy principals III, Grade D2 (Job Group N) earning between Sh71,565 and Sh85,269, will now earn Sh82,717 and Sh87,900.
Senior teachers, senior masters and deputy principals IV in Grade D1 (Job Group M and N) earning between Sh66,177 and Sh80,242, will now take home between Sh77,840 and Sh82,717 while headteacher, deputy headteacher I and senior master III in Grade C5 (Job Group G to M) earning between Sh40,849 and Sh60,000, will now take home between Sh51,632 and Sh62,272.
Deputy headteacher II in Grade C4 (Job Group G to L) earning between Sh35,927 and Sh49,912, will now take home between Sh45,287 and Sh51,632.
Secondary teacher I and senior teacher I Grade C3 (Job Group L) will now earn between Sh41,343 and Sh51,927 from the current salary of between Sh39,532 and Sh49,912.
Senior teacher II, secondary teacher II and secondary II UT and primary special need education teacher in Grade C2 (Job Group G to J) will earn between Sh31, 242 and Sh33,971 per month. These teachers are currently earning between Sh27, 325 and Sh32, 988.