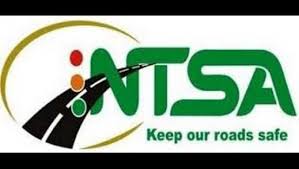 The National Transport and Safety Authority (NTSA) is mandated to establish systems and procedures for, and over-see the training, testing and licensing of drivers, formulate and review the curriculum of driving schools vide section 4(2) (i) and () of the National Transport and Safety Authority Act 2012.
In implementing its mandate, the Authority undertook a Driving School Licenses Revalidation exercise in order to assess compliance with the
Traffic Driving School Rules. The exercise is intended to weed out driving schools operating without meeting the set requirements. The documents submitted by driving schools are being assessed to establish their compliance levels.
However, the following driving school/branches within Nairobi, Embu, Kisii, Kisumu Kakamega, Mombasa, Meru, Nakuru, Garissa, Thika, Kiambu,
Bungoma, Murang'a, Eldoret, Marsabit and Machakos Counties failed to comply with the directive of the Authority to submit requisite documentation to facilitate the revalidation exercise.
The Authority has therefore revoked their licenses and deactivated their access to the NTSA Driving School Portal.
Here is the list of affected schools:
NAIROBI COUNTY
1). Charkar Trade Company
2). Ganatra Plant And Equipment Training
Institute Limited
3). Kifaru Driving School
4). Motorycycle Riding School (K) Limited
5). Printax Driving School
6). Safe Link Driving School
7). Sony Driving School
World International Driving
8). Baba Dogo Road
EMBU COUNTY
1). Nation Wide Driving School
2). Mike Saba Driving School
3). Jabs Driving School
KISII COUNTY
1). Imperial Driving School.
KISUMU COUNTY
1). Samtech Driving School
2). Kwach Driving School
3). Leach Driving School
4). Captain Driving School
BUNGOMA COUNTY
1). Sayona Driving School
MOMBASA COUNTY
1). Gakara Driving School
2). Iqra Driving School
3). Isma Driving School and Computer Services
MERU AND MARSABIT COUNTIES
1). Marsabit Driving School
2). Turima Driving School
NAKURU COUNTY
1). Mercy Driving School
2). Motorcycle Riding School
3). Kareu Hardware Driving School
4). Rift Valley Institute Of Business Studies
5). Batian Driving School
UASIN GISHU COUNTY
1). Camy Driving School
THIKA, KIAMBU AND GARISSA COUNTIES
1). Life Style Driving School
2). Baraka Driving School
3). Geombuki Driving School- Branch
4). Digitex Driving School
5) Thogoto Technology
6). Gakuyo Plant
7). Operators Driving School
8). Aha Driving School Limited
9). Nyaga Youth Polytechnic Driving School
10). Excel Driving School
11). Petanns Driving School And Computer College Limited
12). St. Kizito Driving school
13). Waki Driving School
14). Shanik Driving School
15). Batian Driving School
16). Sony Driving School
17). Angelica Ventures Company Limited
18). Joho Driving School
19). Denis Motor Vehicle Training And Driving School
20). Ithoka Driving School
MACHAKOS COUNTY
1). Amon Driving School- Machakos
2). Double Vision Driving School- Machakos
3). Kaewa Technical Training & Driving School- Machakos
4). Kitengela-Namanga
Autotech Automobile Driving School Road