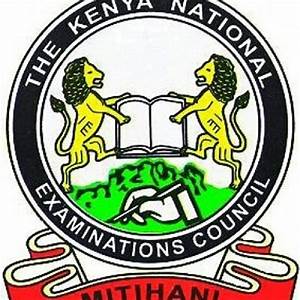 The Kenya National Examinations council, KNEC, has distanced itself from the list of purported senior examiners; which has been circulating on social media platforms. In a memo sent to the Chief Executive Officer of the Teachers Service Commission, TSC, Dr. Nancy Njeri Macharia, KNEC says the list is null and void. The list in question had details for a total of one thousand two hundred and sixty Chief Examiners, Assistant Chief Examiners and Team Leaders.The list had details on the Teachers Service Commission registration numbers, Current teaching stations and KNEC responsibility for the senior examiners.
Read more details, here: News on the 2018 Examiners invited by KNEC
But, now KNEC Chief Executive Officer, Dr. Mercy G. Karogo, says the list is fake as the examination council communicates with contracted professionals directly; not through social media platforms.
Here is the memo sent to Dr. Nancy Macharia by KNEC's Dr. Mercy karogo, today (Thursday 15th November 2018):
"SUBJECT: LETTER ON PURPORTED LIST OF EXAMINERS.
It has come to the Council's notice that there is a list of purported KNEC examiners for the 2018 KCSE Examination currently circulating in some sections of social media.
This is to clarify that the list is did not originate from KNEC and is, therefore null and void. As always, the council deals and will continue to engage, with contracted teachers directly through their personal contact details.
In view of the foregoing, please advise the teachers accordingly.
The Kenya National Examinations Council appreciates your continued support.
Dr. Mercy G. Karogo, MBS.
Ag Chief Executive Officer."
If indeed the purported list did not originate from KNEC, then the said senior examiners have all the reasons to worry as to who may be having their full details.
This comes even as some teachers complained of fraud by 'unknown' con men who use the teachers' personal details to procure loans from financial institutions. This happens without the said teachers' knowledge.