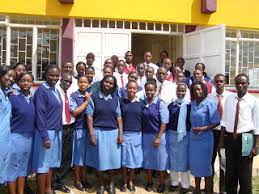 The Kenya Medical Training College (KMTC) admission committee has concluded its review of applications for the September 2021 intake.
All admission letters for successful applicants have been mailed admission letters to all successful applicants.
Admission decisions are based on a first-come, first-served basis, alongside academic performance and payment of a commitment fee.
Given the limited spaces in each admitted class, it is not possible to offer admission to all candidates who meet our requirements.
This year's admission requests were the largest and far exceeded the number of training slots across the 71 KMTC Campuses.
Please be aware that the next KMTC intake is in March 2022, and applicants' who did not make it in the September intake will have their applications slotted for consideration, at that time.
Related news;
KMTC Student Portal at https://portal.kmtc.ac.ke/login/sign-in
KMTC Student Portal at https://portal.kmtc.ac.ke/login/sign-in
KMTC 2021/2022 courses, requirements and how to apply online
Kenya Medical Training College (KMTC) 2021/2022 courses, requirements, online application and fees
Latest KMTC official contacts for all campuses; Phone numbers, Emails and Postal Addresses
Latest Kenya Medical Training College, KMTC; Courses list, requirements, study duration, how to apply, Contacts and Fees; Ultimate guide