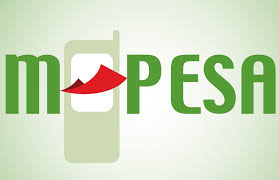 The Ministry of Information, communication and Technology, ICT, has instructed the Communications Authority of Kenya and the Central Bank to investigate what caused the Safaricom's M-Pesa Mobile Money platform. The M-Pesa services were paralyzed yesterday and even today causing agony to millions of subscribers who depend on the service to carry out a wide range of financial transactions.
The M-Pesa services were unavailable, yesterday, forcing the Company to issues a statement explaining the reasons; for the outage. "We regret to notify our customers and partners that M-PESA services are currently unavailable due to a database degradation leading to loss of service," Said Safaricom in a presser, last evening. The company did not give further details only informing subscribers that their engineers were working to restore the services. The services' outage was castigated by many Kenyans who felt inconvenienced; considering that the day affected (Saturday) was on a weekend. One Peter Aseje gave an account how the outage left him stranded and embarrassed at a restaurant. "Mpesa (services) outage left me stranded in a Restaurant with unpaid bills when I had taken out my girl and her two friends out for dinner, what an embarrassment!," said a frustrated Aseje.
Late, last night (at 23.30 pm), Safaricom informed customers that the services had been restored.
But, the ICT ministry says it is concerned by the the outage and now wants want Safaricom to explain measures it has put in place to ensure the same does not happen again, in future. "The Ministry (of ICT) has noted with concern the outage experienced by M-Pesa services yesterday and today. The Ministry has instructed CA (Communications Authority) to liaise with CBK (Central Bank of Kenya) and investigate the cause of this outage and forward a report to government, including remedial measures that Safaricom will take to ensure this outage does not happen in the future," says the presser by the ICT ministry's Cabinet Secretary (Joe Mucheru) dated Sunday, 9th December 2018. "
EXPLORE SERVICES FROM OTHER SERVICE PROVIDERS; AIRTEL, TELKOM
The Cabinet Secretary, Joe Mucheru, has advised Kenyans to consider registering for Money transaction services from other mobile phones services providers. Airtel, the second largest mobile phones services provider, run a mobile money transactions service called 'Airtel Money. While, Telkom has 'T-Kash'. "Even as we ensure mobile service providers give uninterrupted services, we urge mobile money users to have redundancies to guarantee continued services," Mucheru says.
The CS tells Mobile users to take advantage of the recently launched mobile money inter-operability; where subscribers move money to any mobile services provider platform. "We wish to inform the public that in line with ensuring we have a competitive market, mobile money interoperability is now fully functional. Subscribers can now move money in their wallets across different mobile money service providers," Mucheru advises.
YOU MAY ALSO LIKE:
List of Schools that attracted the highest number of 2019 form admission requests