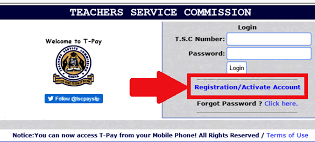 The Teachers Service Commission, TSC, payslip is a monthly generated document that shows the much a teacher earns. The payslip is generated from the TSC payroll and can be downloaded from the TSC payslips portal (T-pay) by using the address https://payslip.tsc.go.ke/.
The payslip contains such crucial information as the teacher's monthly gross pay, allowances and deductions. deductions from teachers' pay include: Statutory deductions (like Pay as you earn -income tax, National Hospital Insurance Fund- NHIF) and third party deductions.
Teachers remit various amounts to third parties that include teachers' unions, SACCOs and other deductions. The difference between third party deductions and statutory deductions is that third party deductions are not necessarily mandatory while statutory deductions are mandatory.
You can for example opt out of a deduction towards a Burial Benevolent Fund (BBF) but the same can not happen for individual income tax.
COMPLETE DETAILS ON THE TEACHER'S PAYSLIP
YOUR payslip contains basic information as: the month and year, TSC Number of the teacher, Teacher's name, Teaching Station, Retirement date, The teacher's job group/ grade/ designation, ID Number, KRA Tax PIN, the employment terms (either probationary or permanent & pensionable) and the number of years to retirement.
Other details shown on the payslip are: The paypoint (Bank or SACCO name through which salary is remitted), Basic Salary, Allowances (Rental House, Commuter, Special, Hardship as appropriate), Total earnings, Third party deductions (Loans, insurance, medical cover, PAYE, NHIF and other deductions from the teacher's gross pay), total deductions and then the teacher's net pay for that particular month.
You can be able to access all your payslips, online, by setting the year and month on the payslips' home page.
REGISTRATION FOR ONLINE PAYSLIPS AND THE LOG IN PROCESS
A teacher must first be registered in order to get his/ her payslips online. Initially the process was done online but, now you must visit your local TSC County office for you to be registered. To log into your T-pay account all you need is your TSC Number and Password.
Once registered you can then proceed to log into the T-pay system to view your payslips and P9 forms. The system also provides a function for teachers to send their latest pay slip to 30 parties such as banks, Saccos, among others, to facilitate acquisition of a loan.
SEE ALSO;
HOW TO RESET YOUR T-PAY PASSWORD.
You can also easily reset your T-pay password. This can be achieved by following the simple steps below;
Visit the payslips portal at; https://payslip.tsc.go.ke/
Click on the 'Forgot password',
Fill in the required details; (TSC Number, Select the secret question, provide the answer, enter your phone number, email and password)
The click 'Reset Password'.
In case you have any queries or need any assistance, then you can send an email to: [email protected] or call +254 020 289 2158.
Join our growing community on Facebook. Click the link below;
OFFICIAL EDUCATION & TSC NEWS CENTRE FACEBOOK PAGE