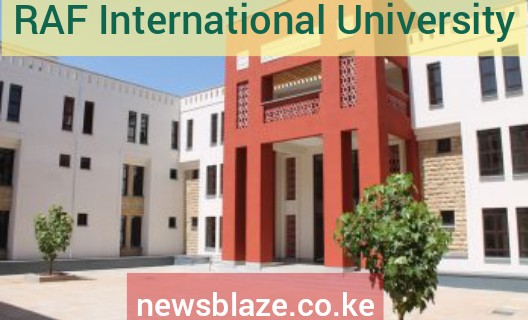 Universities are the highest learning institutions in Kenya and the World over. They offer training majorly in undegraduate and Post Graduate Studies. In Kenya, the Courses offered in the Universities must be accredited by the Kenya Universities and Colleges Central Placement Services, KUCCPS. It is the same body that selects and places students to higher learning institutions; Universities, Colleges and Polytechnics. To qualify for University placement one must attain the minimum set Mean grade and particular course requirements. Each Course offered at particular university has its own cluster cut off points, though. Most university courses take a minimum of 4 years; while, some take even more. An academic year at the university takes two semesters of three months each. University students get fees loans from various organizations. Top on the list is the Higher Education Loans Board, HELB, that advances both loans and Bursaries.
Universities run online platforms; portals and websites, where such services as admission application, online accommodation booking, E-learning, exams results downloads and many are provided to students, staff and the general public. On admissions, most universities have admissions in May and September for new students. Various learning modules are provided at the universities. These learning modules include: Full time, School Based, Distance Learning, Evening & Weekend classes and E-Learning.
RAF INTERNATIONAL UNIVERSITY COURSES
RAF International University is a non-profit private higher education institution located in the suburban setting of the medium-sized town of Kisaju, Nairobi. The university offers the following Courses:
1). Bachelor of Education (Arts)
The Department of Education offers the Bachelor of Education (Arts) degree. The Bachelor of Education (Arts) Programme prepares learners to be effective teachers in the following areas:
English Language
Literature
Islamic Religious Studies
Geography
History
2). Department of Business Studies
Tthe Department offers the Bachelor of Business Management (BBM) degree with the following specialization areas.
Marketing Management option
Accounting option
Banking and Finance option
Human Resource Management option
Entrepreneurship option
Purchasing and Supplies option
International Business Option
Risk Management and Insurance Option
The department also offers Diploma and certificate courses in Business Management. With the following specialized diplomas set to be introduced in 2019;
Diploma in Sales and Marketing
Diploma in Project Management
Diploma in Procurement and supplies management
Diploma in Human Resource Management
Diploma in Business Information systems
Diploma in Banking and Finance
Bachelor of Education Course Requirements:
Mean grade C+ (Plus) at KCSE and at least C+ in each of the two teaching subjects,
2 principal passes at A'Level and 1 subsidiary in relevant subjects,
Diploma in Education (May be exempted in relevant units).
P1 teachers must have scored C+ at KCSE to qualify.
Important Links on Universities. Just For You. Click below:
Bachelor of Education(Arts) Admission Requirements
Mean grade C+ (plus) at KCSE and at least C+ in each of the two teaching subjects chosen,
2 Principal passes at A' Level and 1 Subsidiary in relevant subjects,
Diploma in Education.
P1 teachers must have scored a mean grade of C+ at KCSE with at least C+ in two teaching subjects chosen.
University Contacts:
Physical location: Kisaju, along the Nairobi – Namanga Highway
RAF INTERNATIONAL UNIVERSITY KUCCPS APPROVED PROGRAMMES
Students Portal Log in:
To log onto the students portal, click on this link; RAF Students Portal