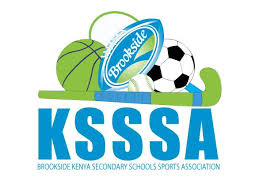 Tanzania is ready to host this year's East Africa School games slated for August, 2019. The Federation of East Africa Secondary Schools Sports Association (FEASSSA); the body that runs the East Africa games, had earlier given the hosting rights to Mwanza. But, now Arusha has been given the green-light to host the 18th edition of the FEASSSA games that will run from 15th to 24th August, 2019. FEASSSA committee members have already inspected the accommodation and sports facilities to be used during the championship.
2018 GAMES IN MUSANZE, RWANDA.
Last year's championship was staged in Musanze, Rwanda between 12th and 19th August, 2018. Tanzania, Burundi and South Sudan did not feature at the 2018 games.Tanzania and South Sudan cited financial constraints due to lack of government support for their withdrawals while Burundi's participation was curtailed by the country's sour diplomatic relationship with the host nation; Rwanda. The annual championship, which goes down in the month of August, is hosted on a rotational basis among the East Africa Countries and it involves such disciplines as: Soccer, Basketball, Volleyball, Handball, Netball, Rugby 15's, Rugby 7's, Hockey, Badminton, Table Tennis, Lawn Tennis, Swimming and Athletics.
Kenya won the overall title last year after claiming 28 team medals; 10 gold, 8 silver and 10 bronze. Uganda came a close second after bagging a total of 25 medals; 9 gold, 10 silver and six bronze while the hosts, Rwanda, collected 16 medals with four of them being gold, five silver and seven bronze.
Here is the full list of the 2018 FEASSSA games champions:
1). Soccer Boys; Buddo SS (Uganda)
2). Soccer Girls; Kwale (Kenya). 
3). Basketball Boys; APE Rugunga (Rwanda).
4). Basketball Girls; Buddo SS (Uganda).
5). Volleyball Boys; St. Joseph (Rwanda). Get all the School Sports' news by clicking here: School games news from newsblaze.co.ke
6). Volleyball Girls; Kwanthanze (Kenya)
7). Handball Boys; Adegi (Rwanda)
8). Handball Girls; Kibuli SS (Uganda)
9). Netball Girls; St. Noa (Uganda)
10). Rugby 15's Boys; Upper Hill (Kenya)
11). Rugby 7's Boys; Laiser Hill (Kenya)
12). Hockey Boys; St. Anthony's (Kenya). Visit newsblaze.co.ke for all the latest school games' news. KSSSA portal for all secondary schools' sports news
13). Hockey Girls; Trans Nzoia (Kenya)
14). Badminton Boys; Kakungulu Memorial (Uganda)
15). Badminton Girls; Mbogo High (Uganda)
16). Table Tennis Boys; Mbogo College (Uganda)
17). Table Tennis Girls; Mbogo High (Uganda)
18). Athletics Boys; Kenya
19). Athletics Girls; Uganda.
20). Swimming Girls; Kenya
21). Swimming Boys; Kenya
TEAMS PROCEEDING TO THE 2019 FEASSSA GAMES IN TANZANIA
The following teams from Kenya have already booked tickets to the FEASSSA games this year:
Rugby 15's
1. Kakamega- Western Region
2. Dagoretti- Nairobi region
3. Kangaru School- Eastern Region
Rugby 7's
1. Upper Hill- Nairobi region
2. Laiser Hill- Rift Valley region
3. St. Peters Mumias- Western region.
Hockey- Boys
1. St. Anthony's Kitale- Rift Valley
2. Friends School Kamusinga- Western Region
3. Meru School- Eastern
Visit newsblaze.co.ke for all the latest school games' news. KSSSA portal for all secondary schools' sports news
Hockey- Girls
1. St. cecilia Misikhu- Western region
2. st. John's Girls- Coast Region
3. Nyamira Girls- Nyanza Region
Handball- Girls
1. Kirandich- Rift Valley region
2. Moi Girls Kamusinga- Western Region
Handball- Boys
1. St. Luke's kimilili- Western Region
2. Mbooni Boys- Eastern Region.
Basketball- Girls
1. Buru Buru- Nairobi Region
2. Kaya Tiwi- Coast Region
Basketball- Boys
1. Laiser Hill Academy- Rift Valley region
2. Dagoretti High school- Nairobi Region.
Related content;
East Africa Secondary Schools' ( FEASSSA) games past winners