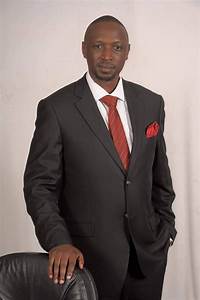 The High Court in Arusha, Tanzania, has sentence flamboyant businessman and political activist Don Bosco Gichana to five years imprisonment and to pay a fine of 300million Tanzanian Shillings, equivalent to Kshs. 15 million.
Mr. Don Bosco  who has been in custody in Tanzania since 2013, will now only have to pay the fine as he has already served the 5 years sentence. He has been on trial for conspiracy and money laundering,  offences to which he pleaded guilty, last week.
Last Thursday, the prosecution led by principal state attorneys Oshwald Tibabyekomya and Hashima Ngole read out the charges to Gichana who pleaded guilty to all the counts.  Gichana also admitted the four exhibits presented by the prosecution, reports confirmed by the Tanzanian media.
He was accused that between 2008 and 2010 he filed false tax returns electronically to the US State Department of Treasury internal revenue service using different names of Dale Houston, Herbert Breneman and Syron Hess among others.
Gichana was first arrested on March 29, 2013,  at the Namanga border point on his way back to Kenya after visiting his business partner, a Mr. Mwale, at the Arusha Central Prison.
There have been concerted efforts by H.E Raila Odinga and H.E Kalonzo Musyoka, among other luminaries, have been probing for the release of Don Bosco Gichana.