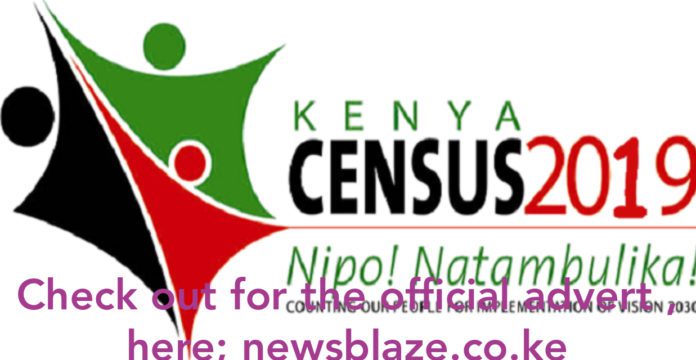 Kenyans who tendered in their applications to be considered for the Content Supervisors' jobs have received communication on interview schedule. The Kenya National Bureau of Statistics, KNBS, has invited shortlisted candidates for interviews this coming week. The Applicants will be subjected to both written and Oral interviews.
Here is a sample SMS inviting a shortlisted candidate to the interviews for Content Supervisors;
'This is to inform you that you have been shortlisted for content supervisor (census) job. Interviews are scheduled for Monday 8/07/2019 in (interview place) at (Interview time). Carry your original documents plus a clipboard for written interview. Those successful will go through oral interview on 10/07/2019. Observe time. Pls confirm receipt through (Correspondence).'
KNBS is seeking to recruit close to 164,000 personnel on short term basis. 135,000 enumerators will be recruited on a temporarily basis, 27,000 will be content supervisors and 2,700 will be Information Technology, IT, Supervisors. Also to be hired are village elders, security personnel and coordinators to assist in making the exercise flawless.
Good luck as you prepare for the interviews.
Read the article below for sample interview questions and their answers;