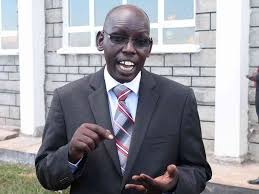 The Ministry of Education has issued finer details on how schools will be reopened on January 4, 2021. Learners in grade 1-3, class 5-7 and form 1-3 have been at home since March 2020 due to the Covid 19 pandemic.
In the latest guidelines, the Ministry says all learners must report back to school directing all educational field officers to fast track the process.
"Work closely with the National Government Administrative Officers (NGAOs), County Commissioners, Deputy County Commissioners, Assistant County Commissioners, Chiefs and Assistant Chiefs to ensure children who fail to report to school are immediately traced and brought back to school." Says a circular by Education Principal Secretary Dr. Belio Kipsang and dated December 21, 2020.
The biggest head ache for the schools is how to ensure social distancing is achieved with the strained physical facilities. "Though social distancing will be a challenge, ensure strict adherence to the health and safety protocols and guidelines by schools. Intensify monitoring of the re-opening process. Schools that have high enrollment should be kept on a 24-hour surveillance and regularly visited to guide the teachers on ways of improving health and safety." He adds.
Related news:
Below is the full circular by Dr. Kipsang.
EDUCATION CIRCULAR ON MODALITIES OF RE-OPENING INSTITUTIONS OF BASIC EDUCATION.
[embeddoc url="https://educationnewshub.co.ke/wp-content/uploads/2020/12/circular.pdf"]