The Kenya Power and Lighting Company has moved to give a clarification after reports in a section of the media indicated that the company was planning a major power interruption schedule countrywide today, Sunday 24th February- 2019.
Through a presser, the company says any power interruptions today should be viewed as routine daily schedule for maintenance purposes. "We wish to allay customer concerns arising from erroneous and misleading information circulating online/ via social media alleging that we have announced countywide power outages," says Kenya Power in relation to stories published in the media last night. "The information is misinterpreted from regular alert on routine scheduled preventive maintenance carried out by the company issued to customers, prior, for planning purposes," adds Kenya Power via a presser.
The Utility power company now assures the general public that there shall be normal service delivery; albeit with interruptions in selected areas. "As such, normal service continue as we endeavour to keep lights on for our customers," assures Kenya Power.
According to Kenya Power, theses are the areas on scheduled power interruption today: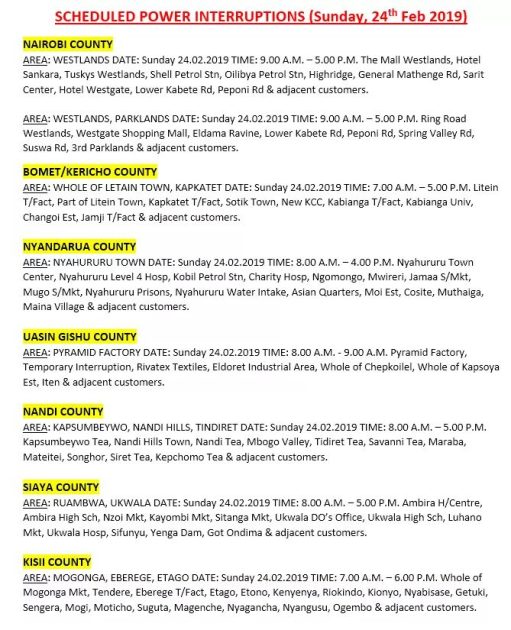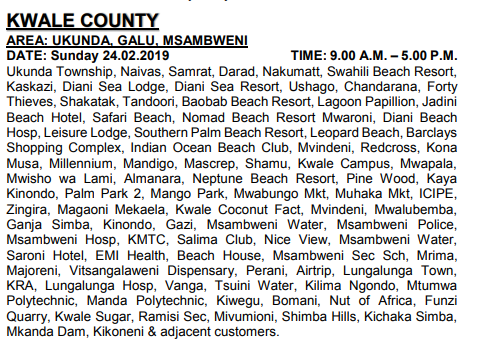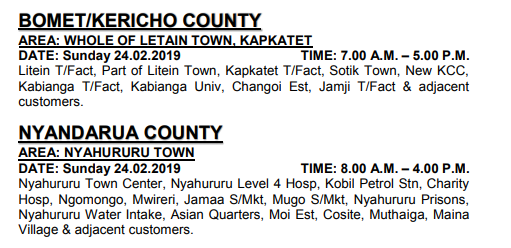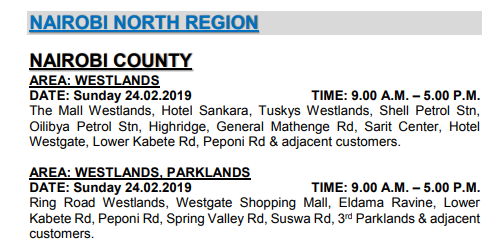 Here is the full schedule for this coming week: