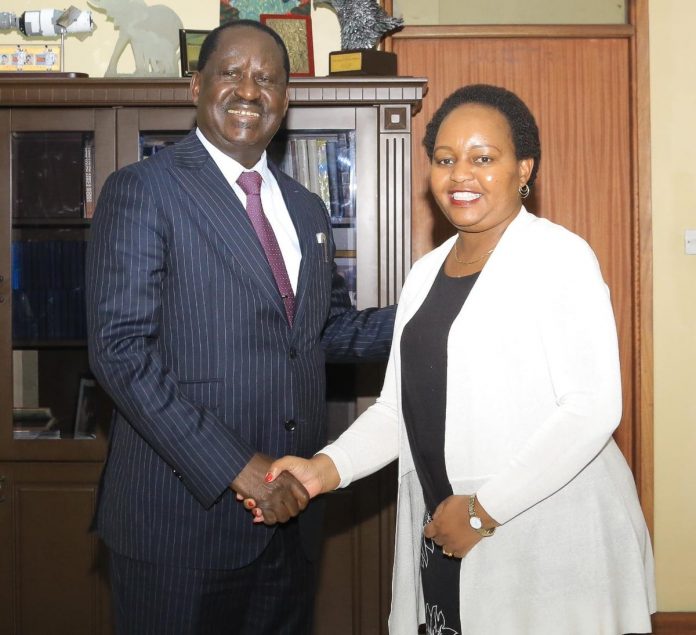 Months after former Prime Minister, Hon Raila Odinga, and President Uhuru kenyatta held a public handshake and decided to come up with the building bridges initiative, Kirinyaga Governor Anne Waiguru was at it today.
First, it was Vice President (Hon William Ruto) when the two met at Hilton Hotel in Nairobi for the Development Partnership forum earlier today: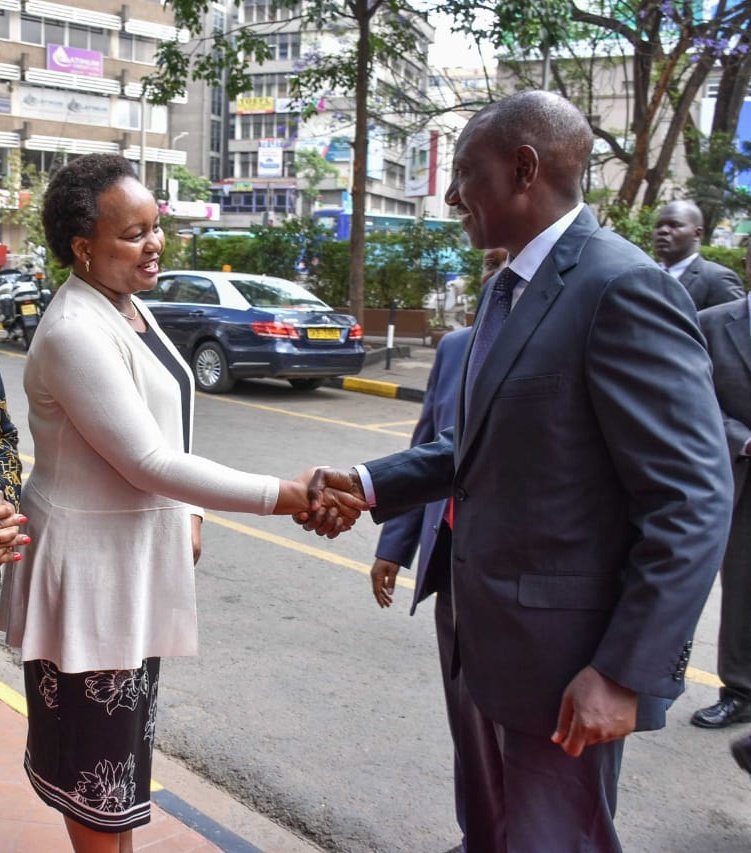 The Deputy president sensationally castigated the former devolution Cabinet secretary over the NYS scandal; when she was still the Cabinet Secretary.
Later, today, Governor Waiguru met the former premier. Waiguru said this after the meeting: "Just had a meeting with former Prime Minister H.E Right Honorable Raila Odinga on the outstanding matter in court. In the spirit of cohesion and reconciliation in the country, the matter stands settled."
The two have been on a frosty public relationship over the NYS scandal. Hon Raila had this to say: "Held a meeting with Governor Anne Waiguru and agreed to 'let by-gones be by-gones' and leave the matter of the NYS scandal in the hands of investigators. She said her case against me is now settled in the spirit of reconciliation that the nation has embarked on. We also reviewed the status of devolution in the country and agreed to exchange views frequently on how to address the challenges."
Below, see  images from the meeting between Hon. Raila Odinga and Governor Anne Waiguru. Governor Waiguru is the current Vice Chair to the Kenya Governors' Council.