Former 41st United State (US) president, George Hebert Walker Bush, died yesterday (Friday 30th November 2018) aged 94 years. This was announced by his family yesterday, who did not give the exact cause of his death. His wife, Barbara, died in April last year aged 92. A day after his wife's burial on 21st April, George Bush Senior was admitted at Houston Methodist Hospital for a blood infection.
In a statement, his son and Former United States President (the 43rd president) George W. Bush wrote: "Jeb, Neil, Marvin, Doro, and I are saddened to announce that after 94 remarkable years, our dear Dad has died. George H.W. Bush was a man of the highest character and the best dad a son or daughter could ask for."
George H.W. Bush was born in June 12, 1924, in Massachusets.  His dad, Prescott Bush, served as a Senator; after he was elected to the Senate in 1952.
The Senior Bush is survived by five children (4 sons and one daughter) namely: George W., Jeb, Neil, Marvin and the one daughter, Dorothy Bush Koch.
Immediate former US president, Barack Obama, eulogized Bush Senior saying:
"America has lost a patriot and humble servant in George Herbert Walker Bush. While our hearts are heavy today, they are also filled with gratitude. Our thoughts are with the entire Bush family tonight – and all who were inspired by George and Barbara's example."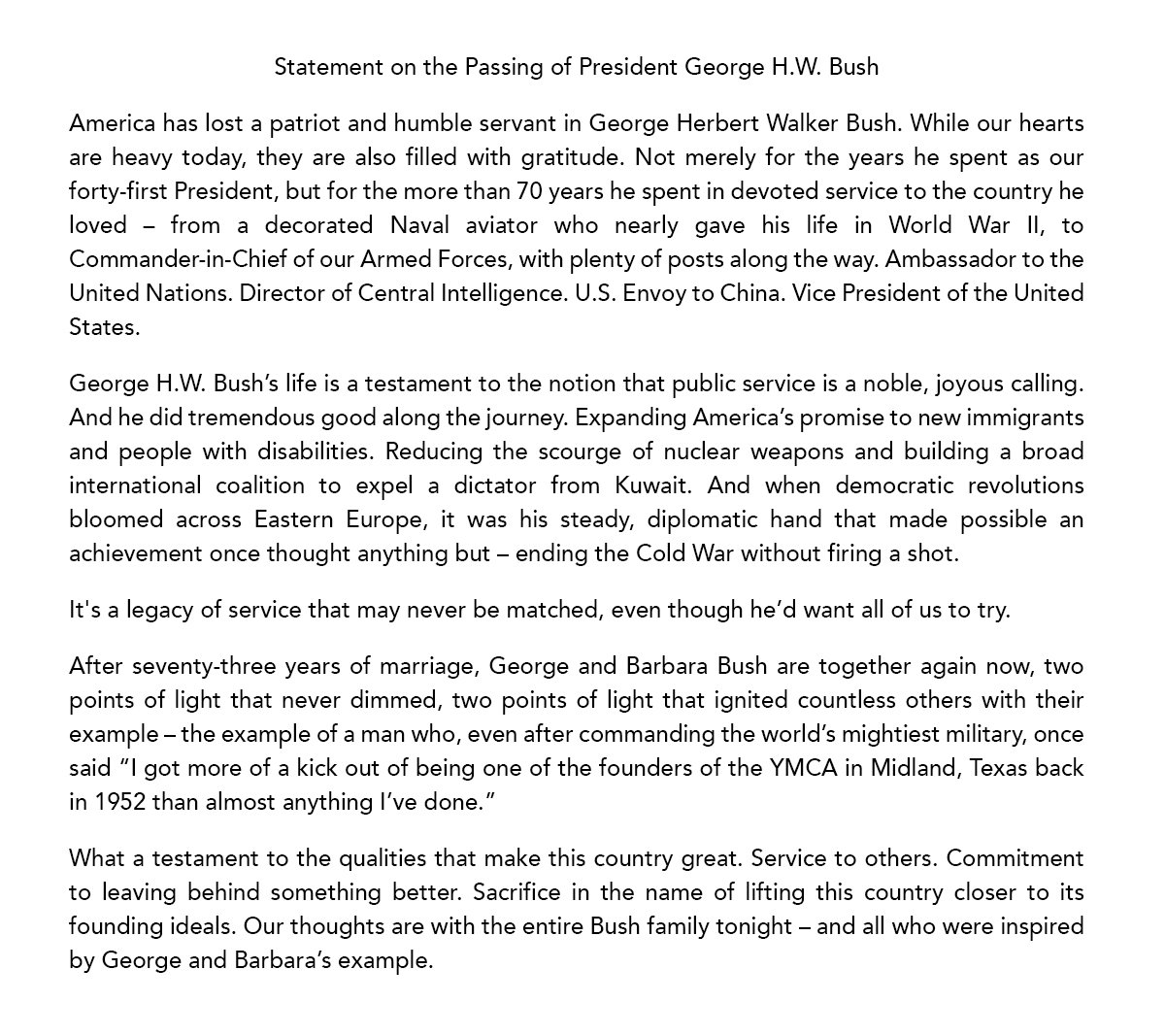 You may also like:
Download TSC forms and other documents here/ Get information on TSC leaves, allowances, pension, registration certificate, CBA, TSC Number, interdiction & disciplinary process.