The April, 2019, holiday is with us again. All Schools are expected to close by Friday 5th April 2019, marking the culmination of what has been a very term one. The first term this year saw unprecedented influx of form ones to secondary schools as the government rolled out its 100 percent transition policy. This term also saw the full implementation of the new Competency Based Curriculum, CBC, at lower primary. There was a flurry of activities both in class and the in Co- curriculum areas. The Education Ministry was also to get a new Cabinet Secretary, Professor George Magoha, who took over from Dr Amina Mohammed. For most learners and teachers, the April holiday season has come at an opportune time so as to get the much needed breather. But, for others it is going to be busier as they will be involved in various professional development and Co- curricular activities.
Here is a sneak preview of what is lined up for teachers and learners; this April Holiday.
A. CO- CURRICULAR ACTIVITIES
i. NATIONAL GAMES
Primary schools proceed to term one national games that are slated for the 7th to the 13th of April, 2019. All roads will be leading to Mumias stadium in Kakamega county; the host of this year's primary schools games.
For secondary schools, fireworks are expected at the term one national games that shall be held at Shimo La Tewa and Shanzu TTC, in Mombasa County of the Coast Region between 5th and 14th April, 2019 . A total of about 1,912 participants will be competing. The term Kenya Secondary Schools Sports Association, KSSSA, will feature: Basketball, Hockey, Rugby 15's, Rugby 7's, Swimming, Handball, Cross Country and Athletics. Shimo La Tewa and Shanzu is indeed the place to be as Kenya's finest teams take on each other. Action kicks off on Tuesday 9th April, 2019.
ii. KENYA NATIONAL DRAMA AND FILM FESTIVAL
The Nationals in the Kenya National Drama Festival shall be held from 3rd to 13th of April, 2018. The event will be staged in the Western Region, Kakamega County, featuring a total of 15,000 Participants. It is entertainment galore for Drama lovers as action kicks off at Kibabii University on 3rd April, 2019.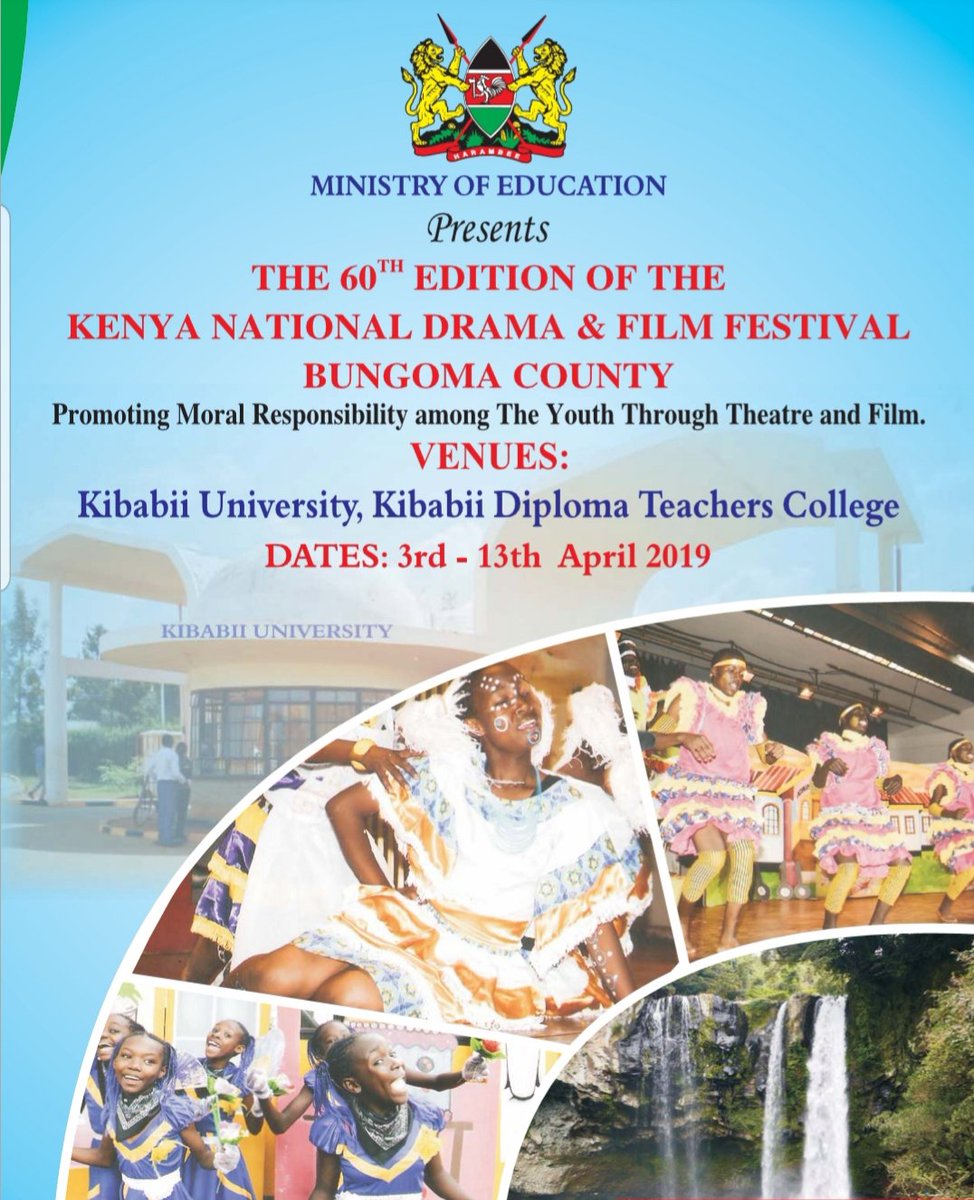 iii. KENYA SCIENCE AND ENGINEERING FAIR COMPETITIONS
The National fair shall be held at the Rift Valley region, Nakuru County, from 7th to 12th April, 2019. The host for this year's 57th edition shall be Jomo Kenyatta Boys High school, in Nakuru. This is definitely the place to be for latest innovations and inventions in the world of science.
iv. TEACHERS TRAINING COLLEGES NATIONAL GAMES.
The trainee teachers will be exchanging friendly fire at their games coming up on 28th March to 5th April, 2019. The games go down at Meru TTC in Meru county.
ALSO READ: Detailed Co- curricular activities calendar for schools and colleges- 2019
B. COACHING AND REFEREES CLINICS.
A number of coaching and referees clinics are coming up this April holiday. For those keen in improving their mastery of the various disciplines grab this opportunity. Below is a list of some of such trainings:
i. NATIONAL VOLLEYBALL LEVEL TWO (2) COACHING COURSE.
A clinic has been organized for volleyball coaches, thus:
Training Dates: 20th to 28th April, 2019
Venue: Ithookwe stadium.
Charges: KSHs. 5,000
ii. PROFESSIONAL DEVELOPMENT PROGRAMMES FOR SWIMMING COACHES AND OFFICIALS.
Dates: 3rd to 27th April, 2019 (Varied for the various groups).
Venues: Various.
Charges: KSHs. 4,000
iii. MULTI- DISCIPLINE COACHING AND REFEREEING CLINIC:
Dates: Sunday 21st April, 2019, to Saturday 27th April, 2019.
Venue: Murang'a Teachers Training College.
Disciplines: Volleyball, Hockey, Rugby, Athletics, Racquet games, Netball, Handball, Soccer and Basketball.
Charges: KSHs. 6,000 (to cater for accommodation and meals).
iv. NATIONAL HANDBALL GRADING AND UPGRADING REFEREEING COURSE.
Dates: 17th to 19th April, 2019.
Venue: Kaloleni Social Hall next to Kaloleni Handball court in Nairobi.
Charges: KSHs. 4,000.
C. THE KENYA STUDENTS CHRISTIAN FELLOWSHIP; STUDENT LEADERS NATIONAL CONVENTION.
Dates: 8th to 14th April, 2019.
Venues: Kisii School (Kisii County), Kapropita Girls High School (Baringo County), Kangaru School (Embu County) and Kitui High School (Kitui County).
D. THE YOUNG FARMERS CLUB NATIONAL CAMP.
Dates: 8th to 12th April, 2019.
Venue: Bahati Girls Secondary School, in Nakuru County.
Charges: KSHs. 2,500 (Per student) and KSHs. 3,500 (Per teacher).
E. INTERVIEWS FOR TSC DECEMBER 2018/ JANUARY 2019 VACANCIES
Interviews for recruitment of teachers for the 2018 December and 2019 Teachers Service Commission, TSC, vacancies are to be held from Wednesday 27th March, 2019, to Friday 5th April, 2019. The vetting and handling of complaints at the County level will be done from Monday 8th April, 2019, to Friday 12th April, 2019. Reporting to schools for successful candidates shall be by Monday 6th May, 2019. ALSO READ: TOYA, POYA and iTOYA requirements and guidelines- 2019
F. 2019 TEACHERS SERVICE COMMISSION (TSC) POYA, TOYA AND iTOYA COMPETIONS.
Here are the timelines for the 2019 Teacher of the Year Award (TOYA), Principal of the Year Award (POYA) and ICT Teacher of the Year Award (iTOYA):
Schools to identified their TOYA/iTOYA by 1st March 2019
• Sub-counties to identified their iTOYA/TOYA/ POYA by 16th March 2019
Counties to identified their iTOYA/TOYA/POYA by 8th April 2019
Regions should have identified their iTOYA/ TOYA /POYA by 10th May 2019
G. 2019 KNEC EXAMINERS TRAINING.
The Kenya National Examinations Council, KNEC, will be training examiners in April. The training shall be conducted at venues to be communicated to trainees between 7th and 13th April, 2019.
H. VOCATIONAL AND TECHNICAL TRAINERS VACANCIES.
The closing date for the various Vocational and Technical Trainers Vacancies is nearing. Applications are to be sent to institutions with advertised posts by 15th April, 2019.
I. OTHER EVENTS COMING UP THIS HOLIDAY ARE:
KESSHA Retreats,
ICT Training,
New Competency Based Curriculum, CBC, training and
CEMASTEA Training among others.
J. CHAPA DIMBA NA SAFARICOM FOOTBALL BONANZA
The Coast Region's Chapa Dimba Na Safaricom goes down at the Bomu Stadium, in Mombasa, from 6th to 7th April, 2019.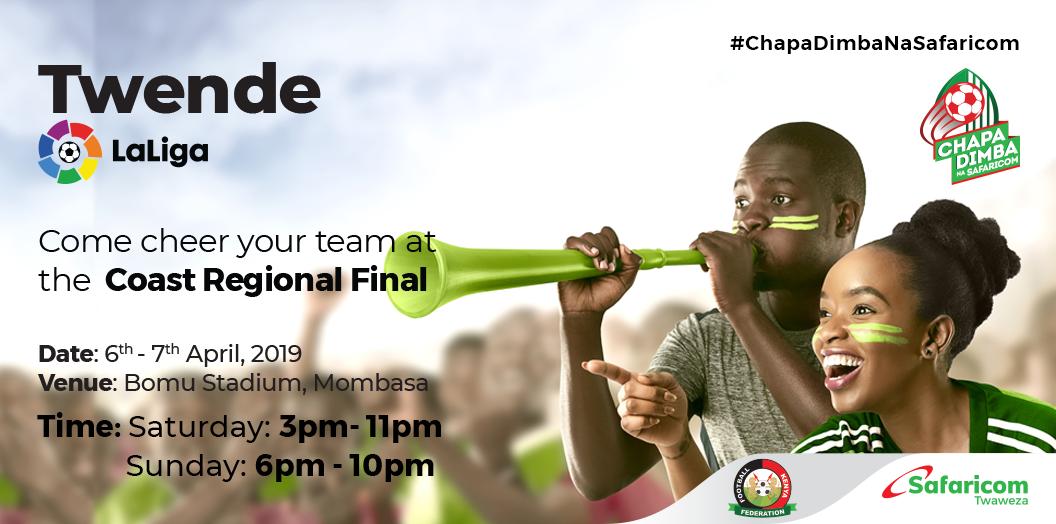 Not forgetting to file your 2018 KRA Tax returns and TPAD data for term one 2019.
From the newsblaze.co.ke digital team, we wish you a fruitful and happy holiday.
READ ALSO: