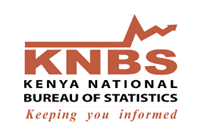 The Kenya National Bureau of Statistics, KNBS, has advertised positions for the 2019 Census exercise. Of the advertised posts, 2,700 are for Information and Communication Technology (ICT) Supervisors, 27,000 posts for Content Supervisors while, 135,000 vacancies will be filled by Enumerators. Interested candidates should submit their applications by 24th June, 2019.
Read more details here;
. 2019 Census jobs- knbs advertises the ICT Supervisors, Enumerators and Content Supervisors jobs; Get requirements and application procedure
. KNBS gives guidelines on formation, requirements and functions of various Census committees
. 2019 Census Exercise- Guidelines and Timelines
. The 2019 Census jobs application centres and other guidelines
According to the advert, ICT Supervisors are expected to submit their credentials to the respective County Statistics Offices. On the other hand, Content Supervisors and Enumerators should submit their applications to Chiefs and Assistant Chiefs; respectively. The move by the agency to use Chiefs and their assistants in the recruitment process has angered a section of Kenyans. This group holds that using Chiefs would make the recruitment process flawed and riddled with corruption. In the just concluded Huduma Number registration exercise, Chiefs were used to recruit the Huduma clerks a move that saw the exercise marred with irregularities in recruitment; with some chiefs recruiting only their kinsmen. They now want KNBS to make the application process purely online.
Here are some comments made by angered Kenyans, online;
Marigiri; "Corruption! Corruption! Corruption! Make it online please! Offline will encourage 'kitu kidogo' syndrome."

Bill; "Manual application is just promoting cheifs to perfectly extend corruption. online application is the best idea."

Mathew Ngeno; "The application should be online to get rid of corruption,nepotism and favorism that we witness during the huduma namba."

Linus Kim; "Hello, how sure are you the recruitment exercise will be fair by sending applications to chiefs and sub chiefs offices…won't this thing be of relatives only like what happened in huduma number. Online thing works best."

Kings Alex; "Too bad the application will again have to pass through chiefs/subchiefs just like that of huduma namba. These are the most corrupt and unscrupulous rascals in Kenya. We had to pay 5K each to get that job. Others only employed their relatives! They'll reap big this time round."
It remains to be seen if indeed KNBS will change tune and have the applications done online, as requested by a section of Kenyans.