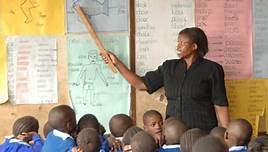 A total of 5 subject combinations have been changed in the ongoing 100 percent recruitment by the Teachers Service Commission, TSC, in Uasin Gishu County. According to the County's Deputy Director in charge of staffing, Dr Dorothy Owuor Jonyo, the advertised combinations in Physics/ Chemistry and Physics/ Biology failed to attract any qualified applicants. This prompted Dr Awuor to change the combinations as per specific schools' staffing needs as shown, below:
Olaare Secondary school- Changed from Physics/ Biology to Biology/ Chemistry
Kapsaos Secondary School- Changed from Chemistry/ Physics to Maths/ Chemistry
Chagaiya Secondary School- From Chemistry/ Physics to Chemistry/ Biology
Tumoge Secondary School- From Physics/ Chemistry to Maths/ Physics
Koisagat Gaa Secondary School- From Physics/ Chemistry to Maths/ Chemistry.
The changes were effected on Wednesday 20th February, 2019. Interested candidates can thus drop their applications at the schools ahead of a new interview date; to be communicated.
The recruitment for over 5,000 secondary schools teachers is ongoing with the new recruits expected to report to their stations in second term, 2019.
RELATED CONTENT: