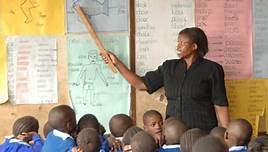 The Teachers Service Commission seeks to recruit a total of 5,000 teachers in Secondary schools to cater for the large number of students enrolled at high schools as a result of the government's 100 percent transition policy. The interviews to fill up the advertised slots are slated for this month across various Counties; countrywide. In Nyandarua county there are 14 slots in Nyandarua Central Sub- County, 23 in Kinangop and 20 vacancies in Nyandarua North. While, Nyandarua south, Nyandarua West, Mirangine and Kipipiri have 26, 14, 11 and 21 vacancies respectively.
The table below gives the interview schedule for Nyandarua County:
Sub- COUNTY
Interviews
Date
VENUE
1. Kinangop
12/2/2019
Mt. Kinangop
Girls
2. Kipipiri, Nyandarua and
Mirangine
13/2/2019
Magomano
Girls
3. Nyandarua Central
and Mirangine
14/2/2019
Kiganjo
Girls
4. Nyandarua West and
Nyandarua North
15/2/2019
Nyahururu
High.
The County plans to induct the newly recruited teachers as follows:
Sub- County
Induction
Date
Venue
1. Kipipiri, Nyandarua South
and Kinangop
25/2/2019
Magomano Girls
2. Nyandarua Central, Nyandarua West,
Nyandarua North and Mirangine
26/2/2019
Weru Secondary
School.
READ ALSO: