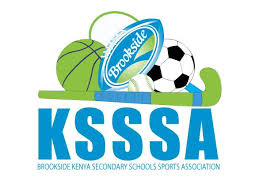 This year's national term two secondary school games will be held in the Nyanza Region from Sunday 28th July, 2019 to 4th August, 2019. The games will be held at Kisumu Boys which is in Kisumu County.
General Championship Programme:
1). Saturday 27th July, 2019: Reporting and Coordination clinics for referees
2). Sunday 28th July, 2019: Reporting of teams and officials, Coordination clinics
3). Monday 29th July , 2019: Coordination Clinics for referees, Teams' warm ups
4). Tuesday 30th July, 2019: Opening Ceremony and Preliminary matches Day one.
5). Wednesday 31st July, 2019: Preliminaries Day two. Visit http://newsblaze.co.ke for the latest results.
6). Thursday 1st August, 2019: Final preliminary matches.
7). Friday 2nd August, 2019: Semi Finals.
8). Saturday 3rd August , 2019: Play offs, Finals and closing ceremony.
9). Sunday 4th August, 2019: Departure.
The week-long games will see students compete in:
1). Soccer Boys; Both Under 16 and 20
2). Soccer Girls; Both Under 16 and 20.
3). Volleyball for boys and girls
4). Netball for girls and
5). Racquet games (Table Tennis, Lawn Tennis and Badminton) for both boys and girls.
WINNERS
Winners will join other term one games winners to the annual East Africa games in Arusha, Tanzania, this coming August.
Here is the list of Kenyan Secondary Schools' teams that booked tickets to this year's East Africa Games in Tanzania; from the term one national games, held in Mombasa in April, 2019:
Rugby 15's
1). Kakamega- Western Region
2). Dagoretti- Nairobi region
3). Kangaru School- Eastern Region
Rugby 7's
1). Upper Hill- Nairobi region
2). Laiser Hill- Rift Valley region
3). St. Peters Mumias- Western region.
Hockey- Boys
1). St. Anthony's Kitale- Rift Valley
2). Friends School Kamusinga- Western Region
3). Meru School- Eastern Region.
Hockey- Girls
1). St. cecilia Misikhu- Western region
2). St. John's Girls- Coast Region
3). Nyamira Girls- Nyanza Region
Handball- Girls
1). Kirandich- Rift Valley region
2). Moi Girls Kamusinga- Western Region
Visit http://newsblaze.co.ke. for all the latest Education, Sports, Technology, Local and International News.
Handball- Boys
1). St. Luke's kimilili- Western Region
2). Mbooni Boys- Eastern Region.
Basketball- Girls
1). Buru Buru- Nairobi Region
2). Kaya Tiwi- Coast Region
Basketball- Boys
1). Laiser Hill Academy- Rift Valley region
2). Dagoretti High school- Nairobi Region.
For all news related to Kenya Secondary School Games (KSSSA) and East Africa Games (FEASSSA) visit: Latest KSSSA and FEASSSA School games news, fixtures and results
Kenya will present two teams in each category at this year's Federation of East Africa Secondary Schools Sports Association, FEASSSA, games; that will be held in Arusha this coming August. But, in Rugby 7'S, Rugby 15'S, Hockey Boys, Hockey Girls, Soccer Girls and Volleyball Girls, Kenya will present three teams since it is the defending champion in these disciplines.
Related Content;