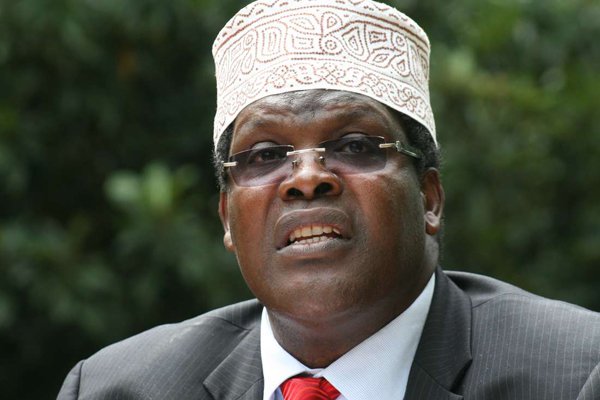 The Orange Democratic Movement (ODM) leader, Honourable Raila Odinga, has blocked his fierce critic, Miguna Miguna, on the Twitter Social platform. Raila blocked Miguna Miguna who has been hitting him back, more so after the handshake with President uhuru Kenyatta.
After being blocked. Miguna Miguna turned to Social media to continue his onslaught on Raila. "Mr. Hand-Chequer (Loosely translated to mean a corrupt person), Raila Odinga, the chief cowardly hypocrite, blocks me on Twitter as "TREASON: The Case Against Tyrants and Renegades" nears release. It's going to be an EXPLOSIVE REVOLUTIONARY engagement ahead. Cheers!," wrote an angry Miguna yesterday, Friday 23rd November 2018.
Miguna Miguna has been hurling insults at Raila and Uhuru. See a selection of some of the abuses. He refers to Honorable Raila to as 'Mr. Hand-Cheque';
"Mr. Hand-Cheque, Kenyans are waiting for you to also visit ISRAEL OTIENO AGINA, the longest serving political detainee in Kenya; a man who served more than 10 years on your behalf and also on behalf of Jaramogi. As Lenin said, hypocrites are the swine of history."
"The Kenyattas, Mois, Odingas, Kibakis, Biwotts etc have stashed Kshs 15 TRILLION Kenyan Shillings abroad – more than enough to build bio degradable factories, schools, hospitals, universities and housing projects in each village for 100 years. Repatriate our money."
"Mr. Hand-Cheque Raila Odinga travelled to India with his daughter, formed shell companies there with Indian and Chinese directors then returned to Kenya, held a press conference with his Indian nominees as "Indian investors" in biodegradable bags. Say No to Corruption and Ujinga(Stupidity). Mr. Hand-Cheque, EMPOWER Kenyan INDIGENOUS entrepreneurs. Bio degradable bags are made out of local products – sisal fibres and OTHITH. We don't need Indians, Chinese, European or American "investors." Stop being a neocolonialism storoge.."
The fiery lawyer who was forcefully deported from Kenya is set to publish a new book on the 'big' families that he calls dynasties. The book is set for publication on 20th December 2018.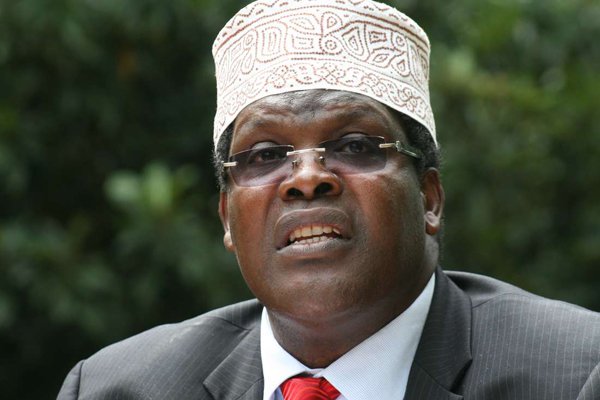 Photo- Miguna Miguna
The 450 page book is titled 'TREASON: The Case Against Tyrants & Renegades, 2018'. See the preview of the book in the image below (Courtesy of Miguna Miguna):