With less than four weeks to the start of this year's Kenya Certificate of Secondary Examinations, KCSE, and Kenya Certificate of Primary Education Examinations, KCPE, Plans are at an advanced stage to secure credibility of the national examinations. Speaking at Lang'ata's examination Container, in Nairobi, during an inspection tour, the duo sounded a stern warning to students, parents and other stake holders on any attempts to compromise the credibility of the examinations. The two indicated that there are reports of fake examinations papers being circulated over the internet by con men who are out to extort money from unsuspecting parents and students.
"Our candidates, instead of revising for the syllabus to have a reasonable chance of passing, they are focusing on these fake papers. They shall focus on these papers at their own peril," the tough speaking Prof. George Magoha said today. Prof. George A.O Magoha, a Professor of Transplant Surgery and an Honorary Consultant Surgeon and Urologist at Kenyatta National Hospital and Nairobi Hospital, is the Chairman of the Kenya National Examinations Council, with effect from March 09, 2016.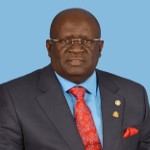 Speaking to journalists after inspecting one of the examinations' containers in Nairobi, today, Dr. Richard Belio Kipsang, the Permanent Secretary Ministry of Education Science and Technology said that plans are underway to ensure that the National examinations shall be held under suitable conditions for all candidates; countrywide. He promised students living in insecurity prone areas, like Narok, of conducive environment as they write their papers. "There shall be no prayer days where we shall invite crowds from outside the school," Dr. Kipsang warned.
Dr. Kipsang had no kind words for schools which will try to compromise the exams. "A school or Centre that will be found out to have exposed an examination material before the due time will have that centre cease to be an exam centre and become a scene of crime," Kipsang added.
A total of over 1.7 million candidates are set to sit this year's national examinations.
TSC; TYPES OF EXITS/ HOW CAN A TEACHER LEAVE SERVICE-RETIREMENT, TERMINATION, DISMISSAL, REDUNDANCY, TRANSFER OF SERVICE AND DEATH
TSC; TYPES OF EXITS/ HOW CAN A TEACHER LEAVE SERVICE-RETIREMENT; TYPES OF RETIREMENTS-RETIREMENT ON MEDICAL GROUNDS