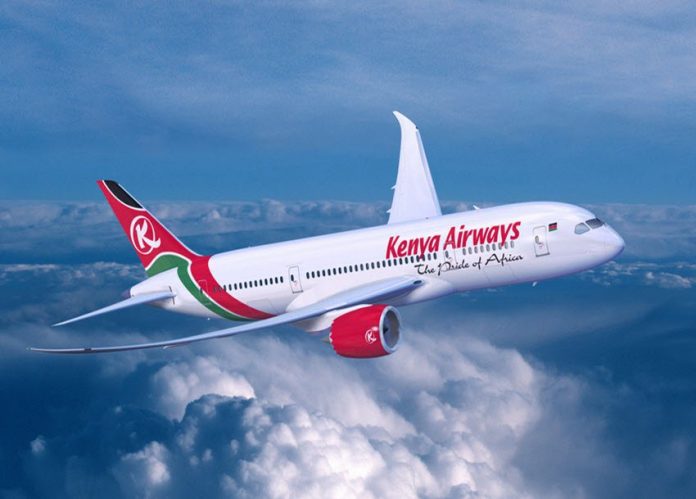 Tonight, the passengers will travel in the Boeing 787 Dreamliner. The flight from Nairobi to Newyork, in America, will take 15 hours. While, it will take the Aeroplane 14 hours from New York to Nairobi. The journey is 11,800 Kilometers.
Kenya becomes the first East African country and the eighth in Africa to operate direct flights to the United States, US.
4 pilots and 12 attendants take charge of the Plane that carries 234 passengers. The plane consumes 85 tonnes of fuel; one way.
The average cost of an economy class return ticket is KShs. 90,000. While, business class passengers will pay about KShs. 260,000.
See what luminaries are saying about the KQ's maiden direct flight to America:
"Today, we mark a great milestone by becoming the first airline in East Africa to offer non-stop flights from Jomo Kenyatta International Airport, Nairobi to John F. Kennedy International Airport, New York." Says Sebastian Mikosz, Kenya Airways Group Managing Director, MD, and Chief Executive Officer, CEO.
"This flight to New York enhances Nairobi's position as a convenient gateway to Africa." Robert F. Godec, U.S. Ambassador to Kenya.
"The non-stop flight between Nairobi and New York will open up opportunities for investment, tourism and other business opportunities in Kenya and Africa." Ambassador, Monica Juma.
To book a ticket and for further deatails, click on this link to visit the official Kenya Aurways page: https://www.kenya-airways.com/ke/en